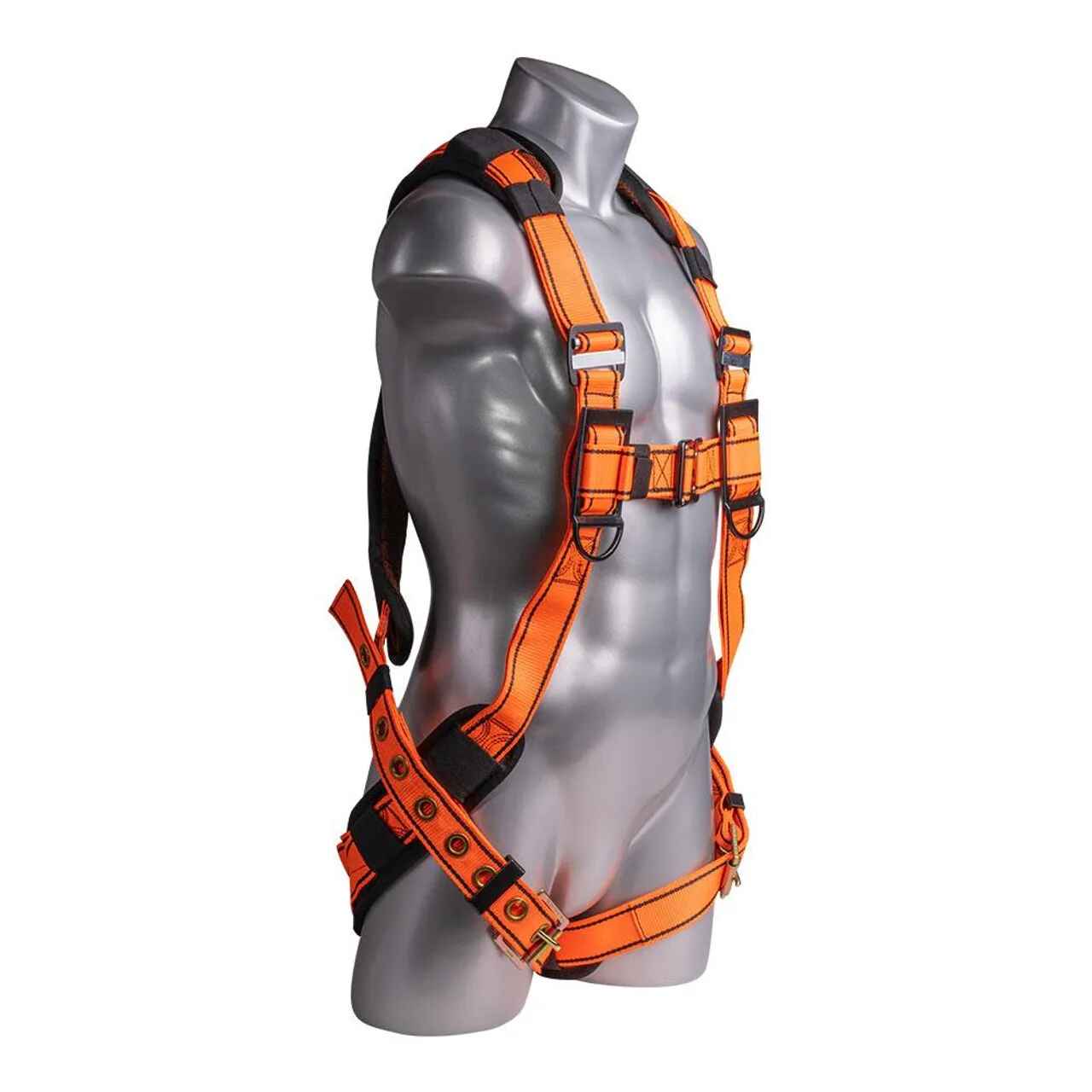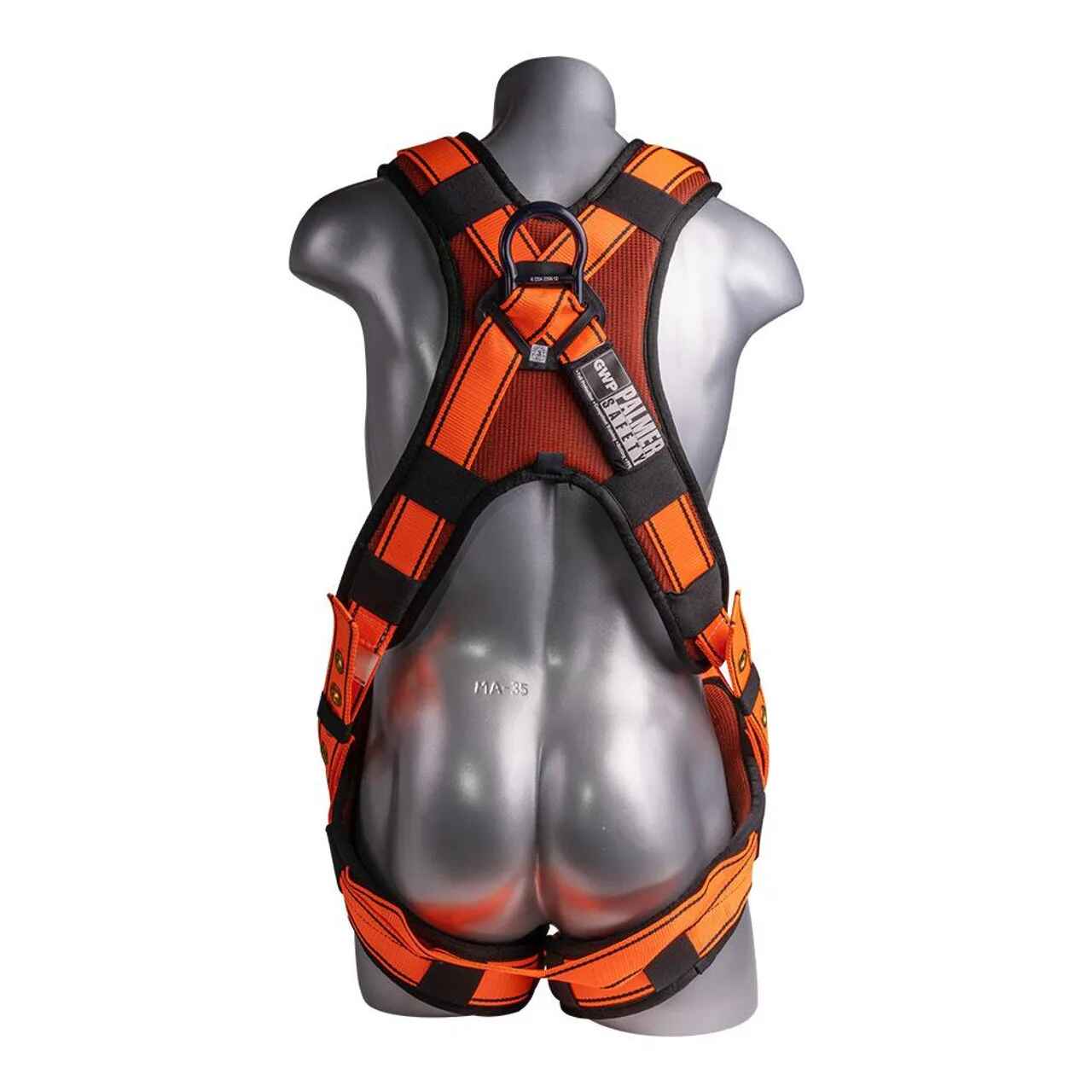 Construction Safety Harness 5 Point, QCB, Padded Back, Grommet Legs, Back D-Rings, Orange
SKU: H222100421
---
5pt. Deluxe FBH with dorsal, d-ring, quick connect chest buckle, shoulder/back and leg padding and tongue buckle legs. Fall indicators. Meets or Exceeds ANSI Z359.11-2014. A10.32-2012.

Key Features

USER CAPACITY:

130 – 310 lbs. (59 -140 kg)
DESIGN:

Dorsal D-ring for fall arrest.

Adjustable shoulder straps for easy adjustment and Snug fi tting.
Adjustable leg straps for snug fitting.
Two lanyard keepers have been incorporated to store unused leg of the lanyard.
WEBBING:

Material: Polyester | Width: 1.73 in. ± 0.03 in. | Breaking Strength: 5000 lbs (Min)
STITCHING THREAD:

Material: High-tenacity polyester
METAL COMPONENT:

Material: Alloy Steel

Finish: Silver or Golden Yellow Galvanized
D-RING:

Material: Aluminum Alloy

Finish: Natural Silver Polished or Powder Coated
VITAL TEST COMPLIANCE:

Static Strength: 3600 lbs. for 1 Minute

Dynamic Strength : The upper ring of dummy of 220.46 lbs mass is raised to a height which allow to generate 16kN force above the anchorage point for free fall.
WEIGHT OF HARNESS: