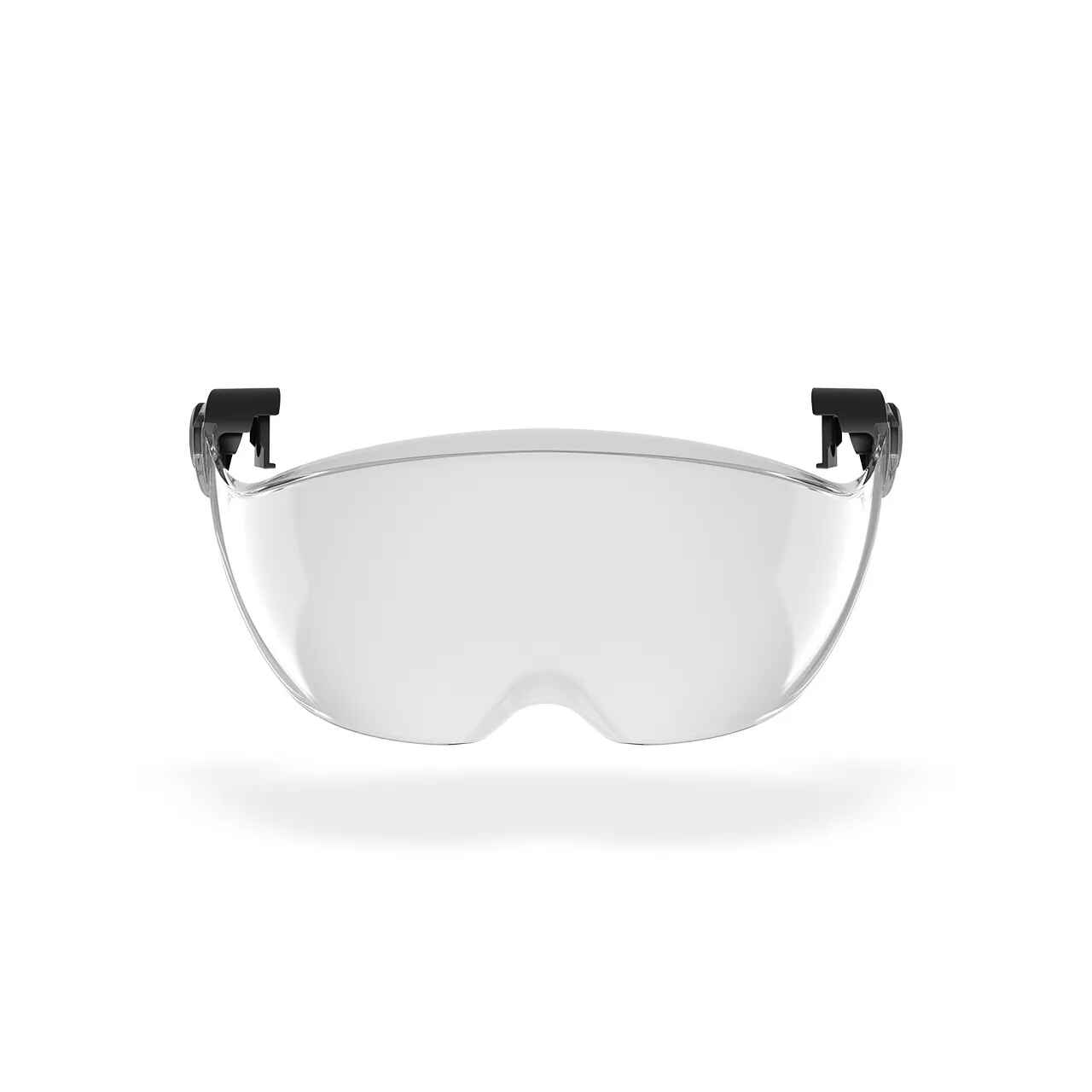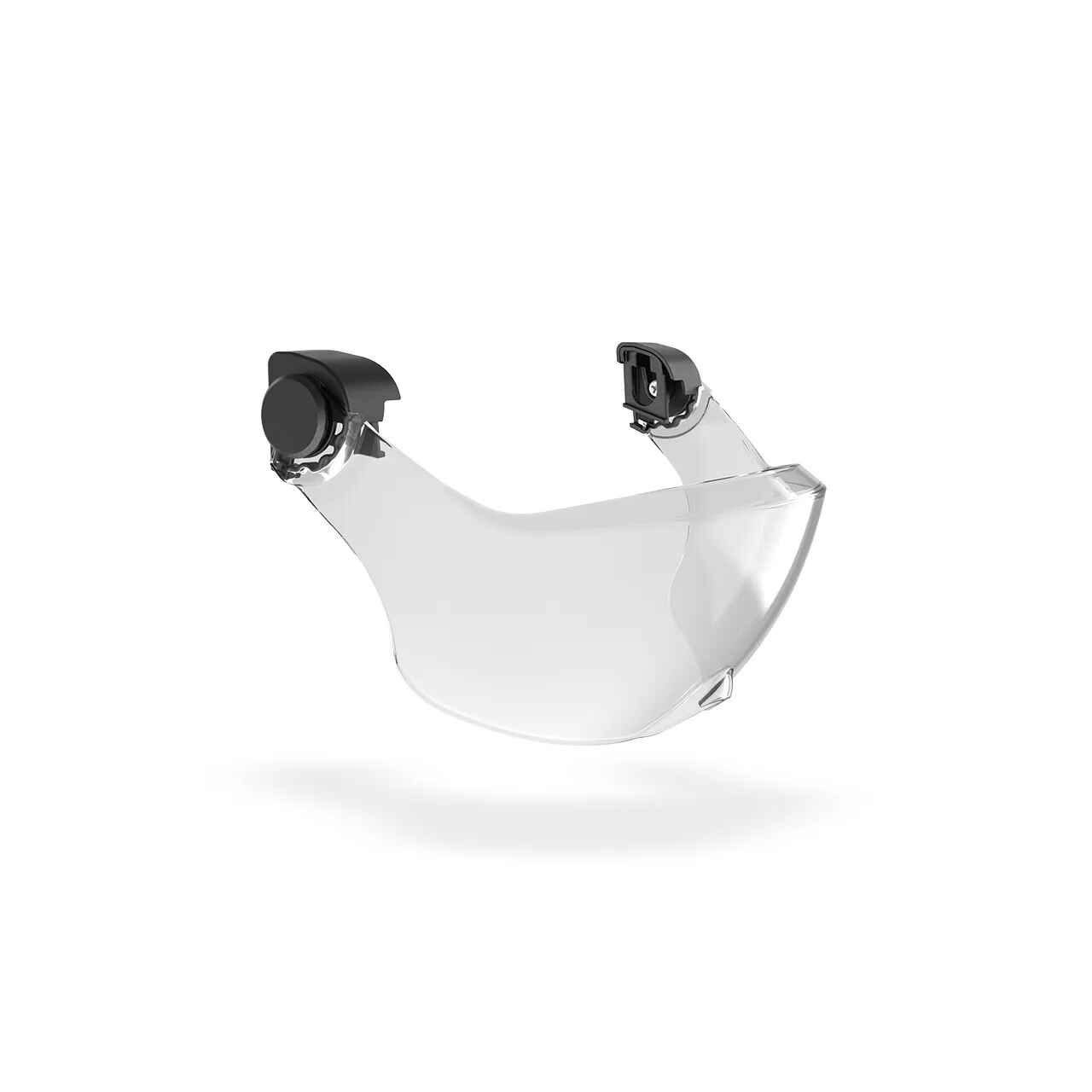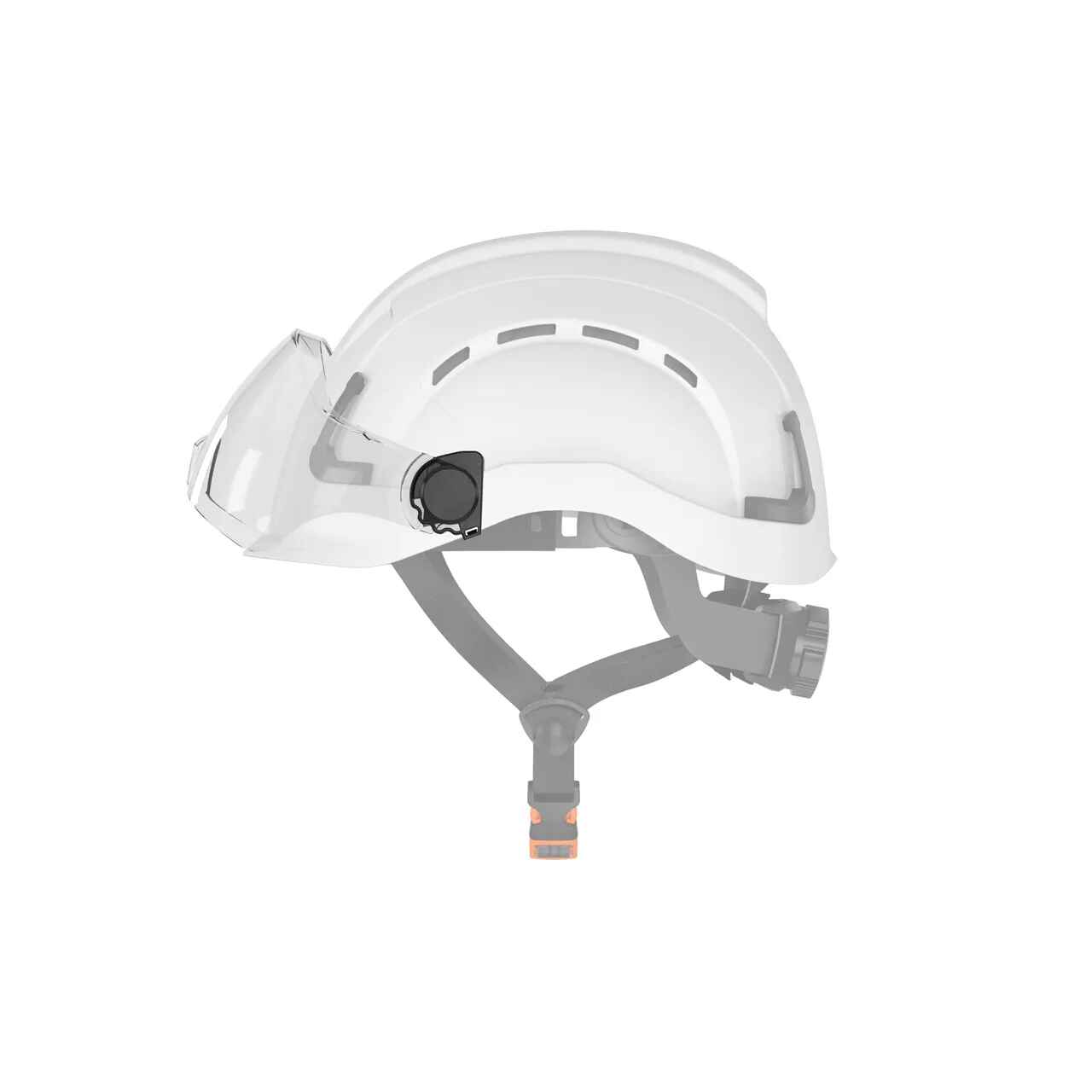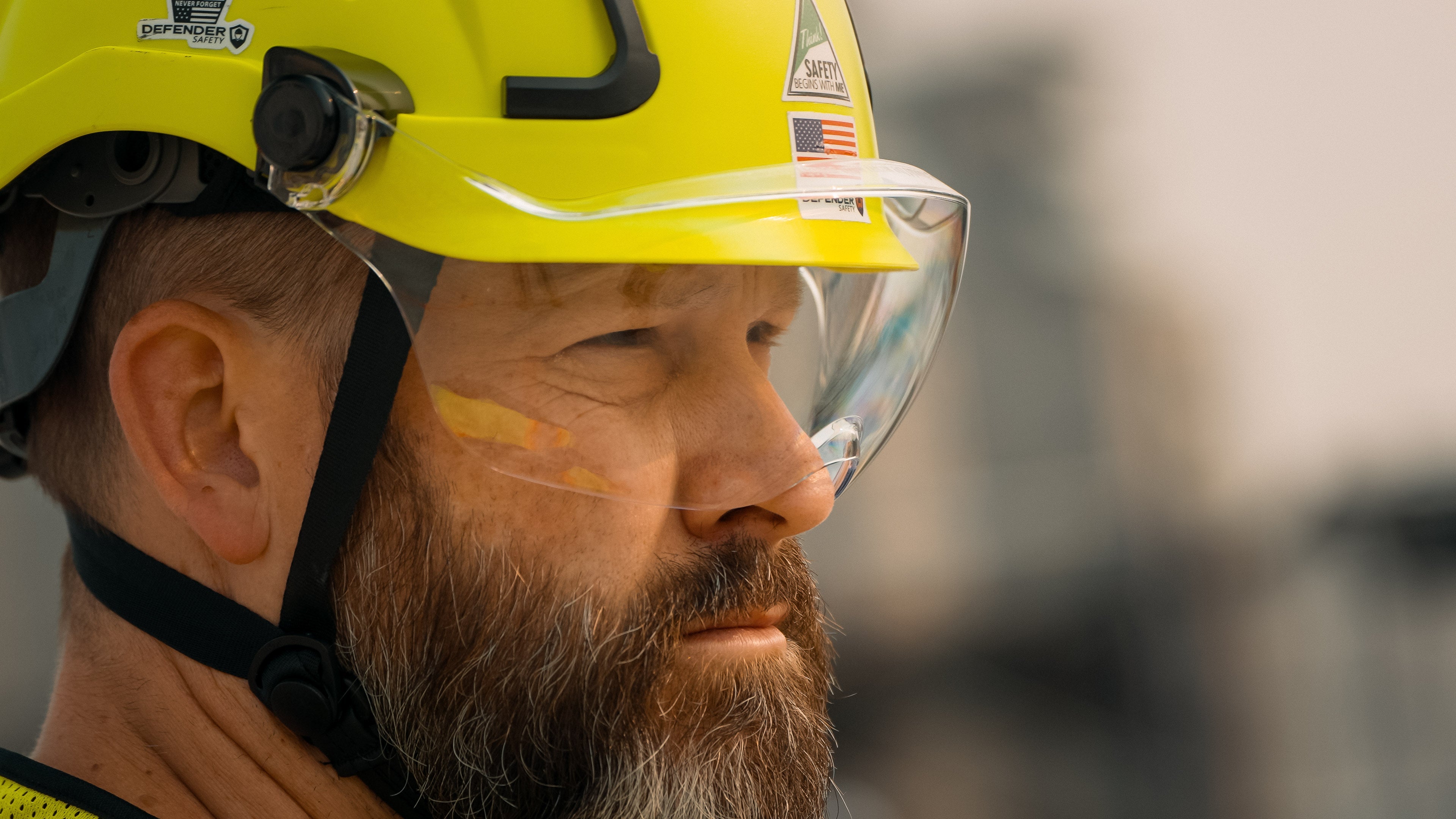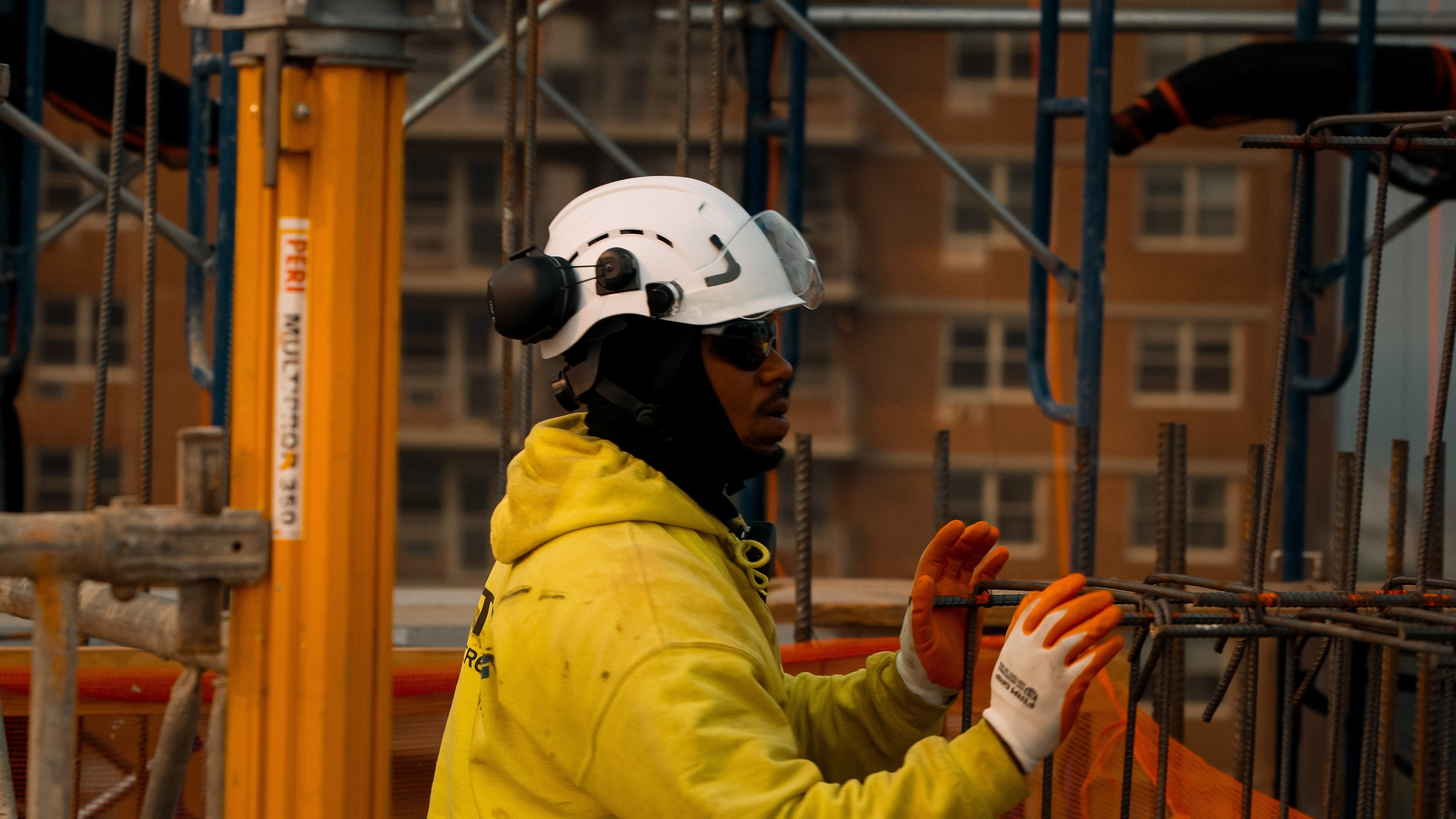 H2 Visor (CLEAR), ANSI Z87+ Rated, Anti-fog and Anti-Scratch
SKU: H2-VZ-01
---
ULTIMATE INDUSTRIAL STRENGTH AND ANSI RATED
Protect your eyes from impact and debris. The H2 visor exceeds the ANSI Z87+ standard and is OSHA compliant. The brim design lens offers maximum protection and visibility and is ideal in construction sites, woodwork, and any environment where the user is exposed to flying hazards.
U6 RATING FOR EXCEPTIONAL UV RADIATION PROTECTION
The H2 visor blocks over 99.9% of harmful UV rays, keeping your eyes safe in bright environments.
ANTI-FOG AND ANTI-SCRATCH
The visor lens is offered with an anti-fog coating that provides a seamless transition from a warm to a cold environment. The lenses are further treated with a hard coating which gives the H2 visor the ability to withstand plenty of wear and tears, letting you stay focused on the job at hand.
SLEEK DESIGN WITH PERIPHERAL PROTECTION AND VISIBILITY
With its sleek modern wrap-around lens with brow guard, the H2 visor offers exceptional peripheral visibility and greater protection.
Protection you can rely on
H2 Visors are eye protection gear from Defender Safety. They offer the ultimate form of protection and comfort. It exceeds the ANSI Z87+ requirements and is OSHA compliant. It has UV Protection Level 6, blocking 99.9% of harmful UV rays. It comes pre-assembled, allowing you to quickly don and doff the visor for the job at hand. The lens features a hard-coated anti-scratch and anti-fog for keeping your vision clear. The lens also has the best peripheral vision so you can be sure that your vision is unobstructed. The lenses are offered in tinted or clear for indoor and outdoor situations. The H2 Visor is the ultimate synergy of protection, comfort, and modern design.