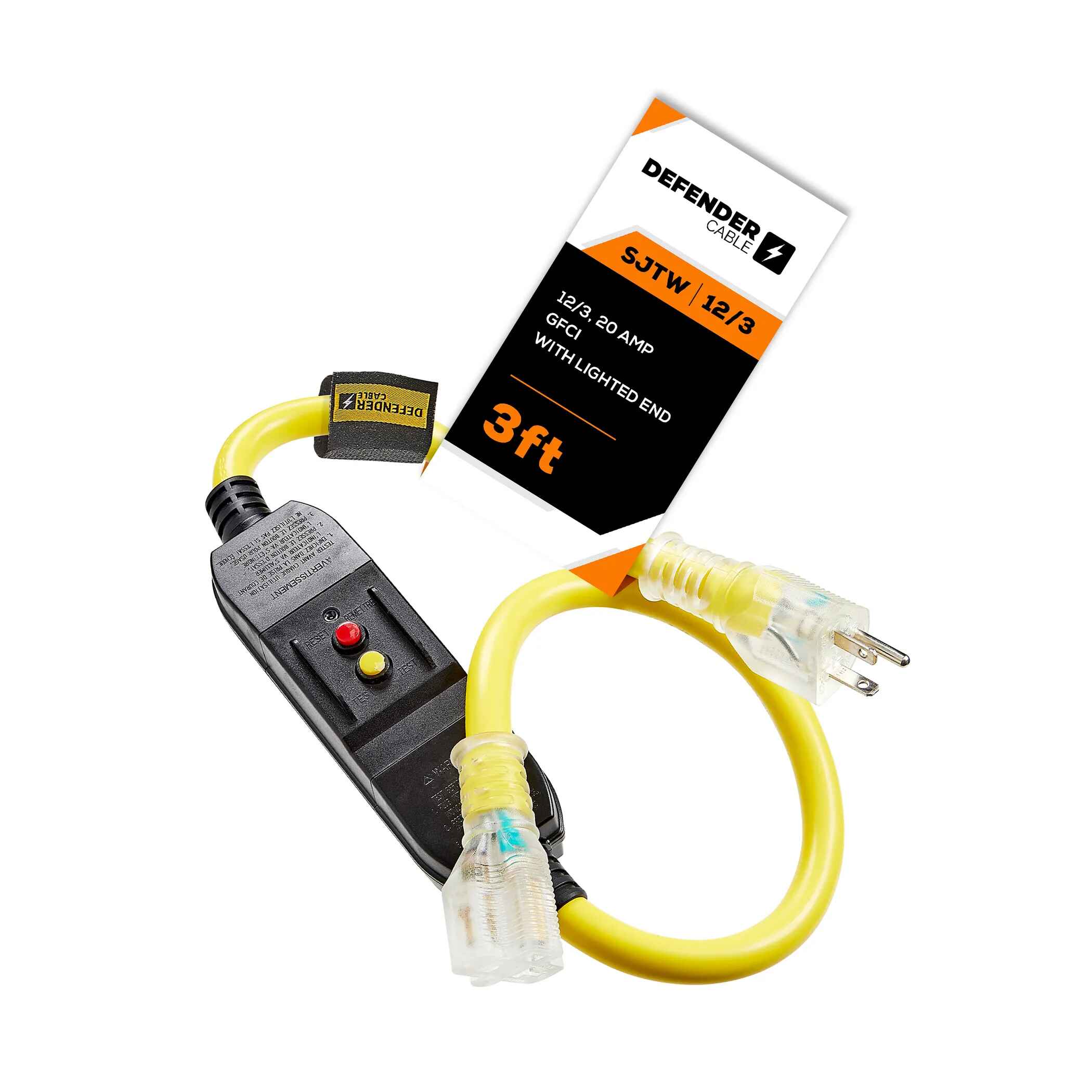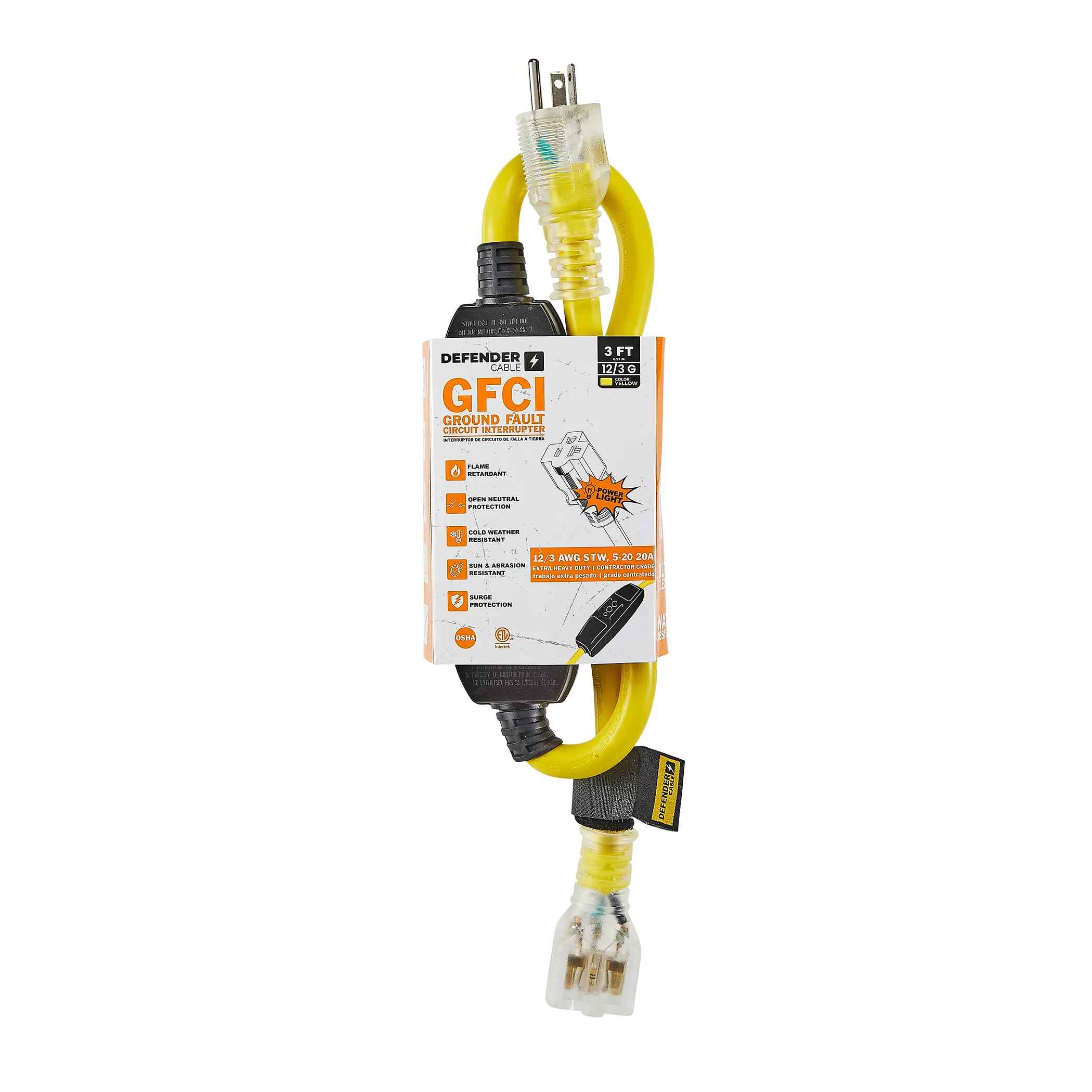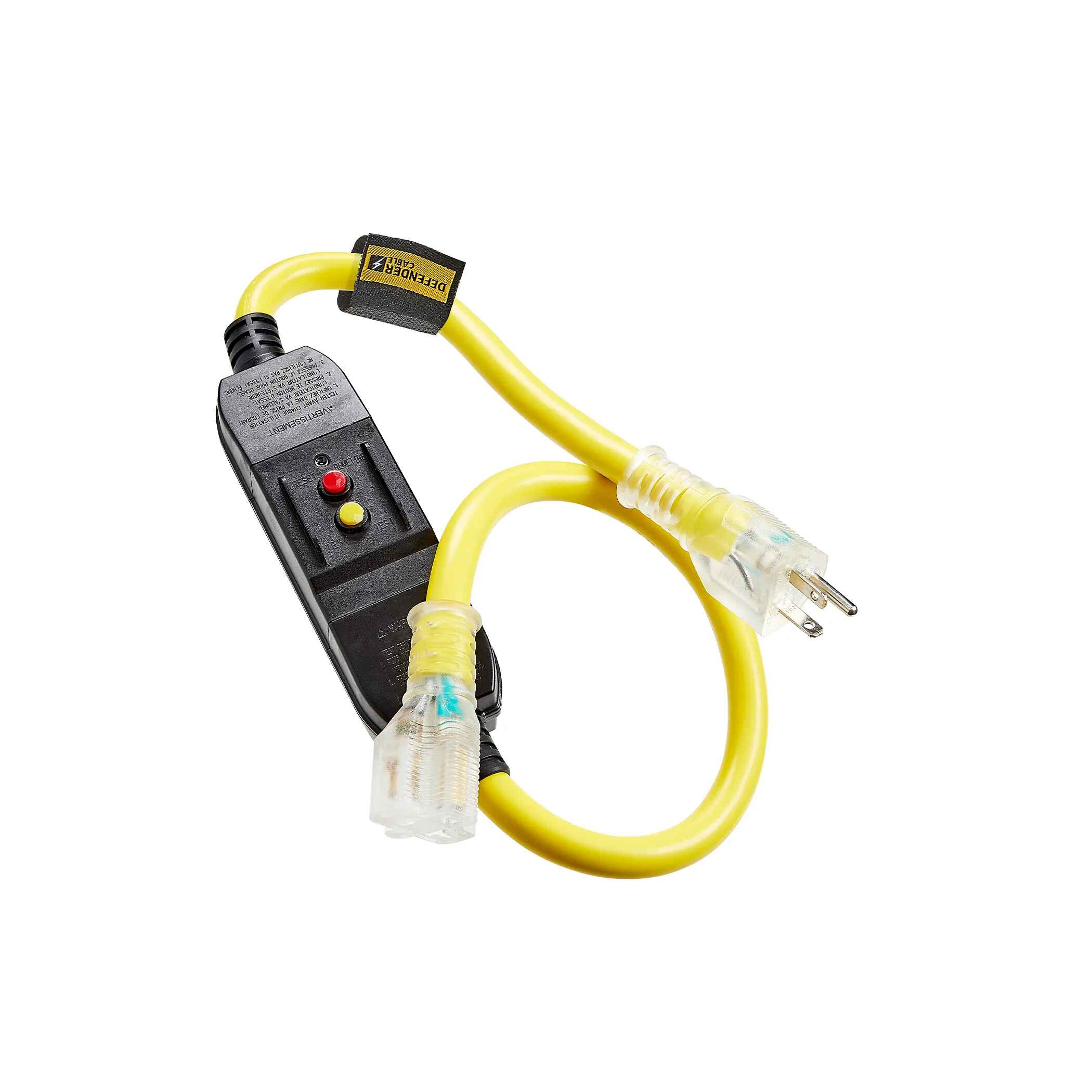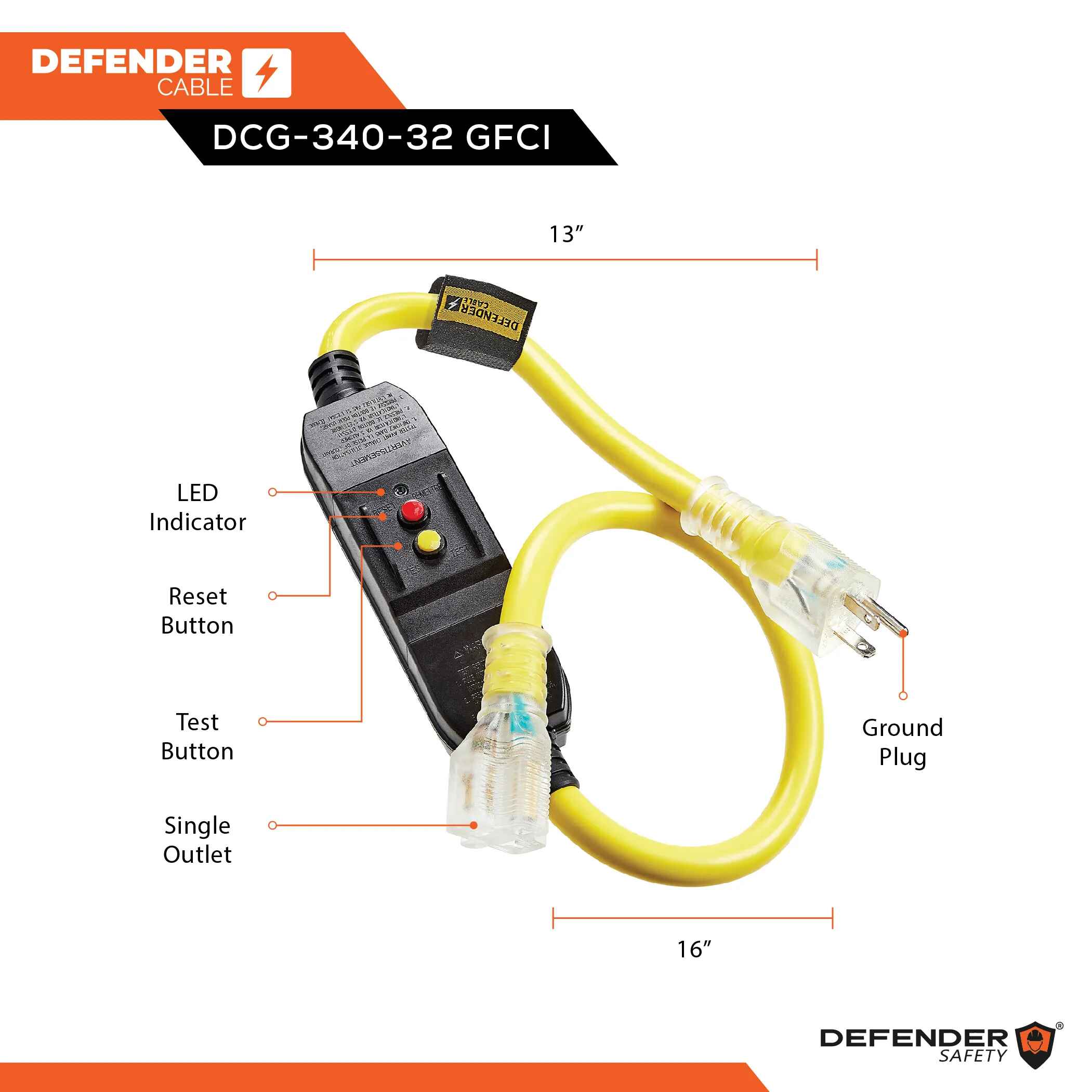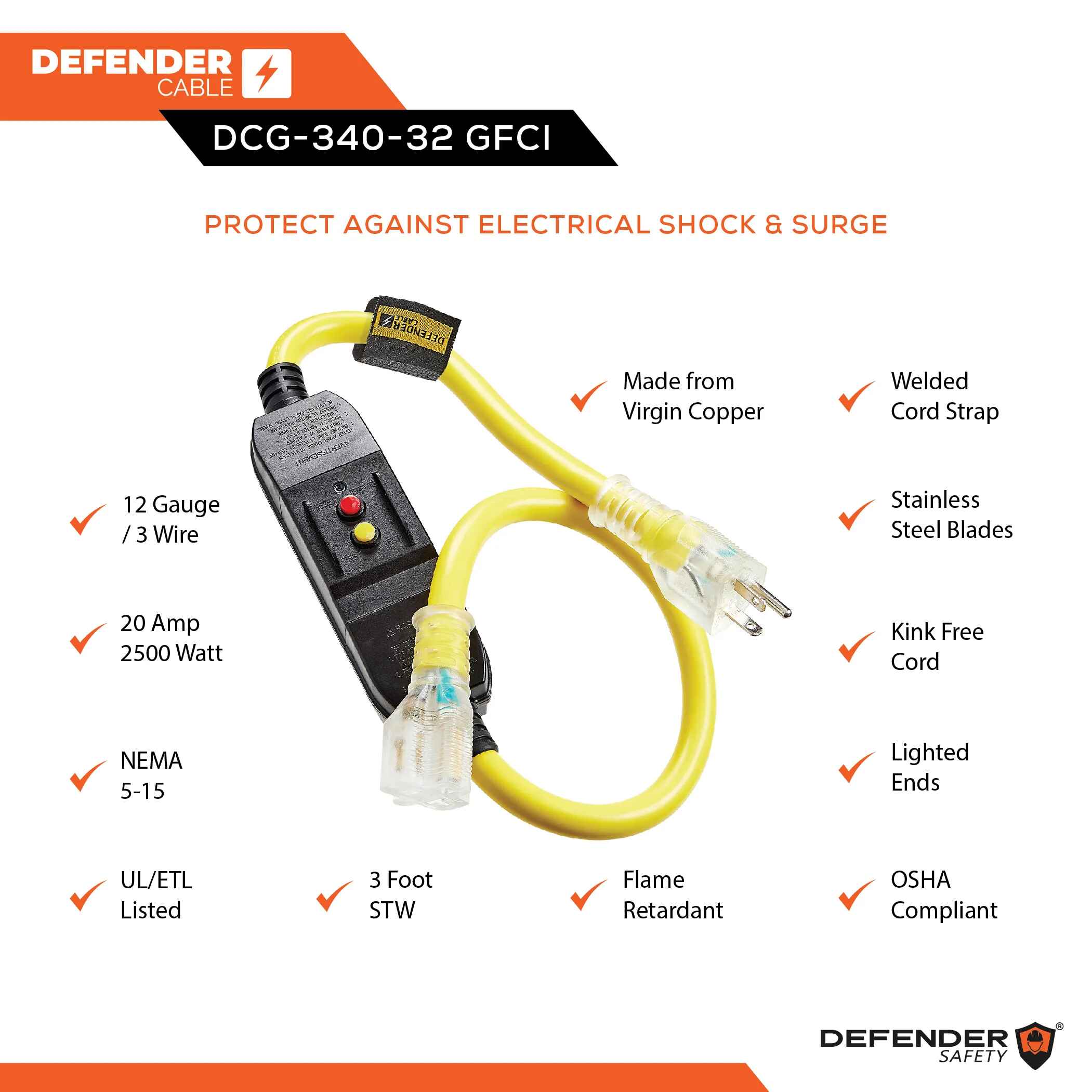 12/3 Gauge, 3 ft, STW, 125V, 20 AMP GFCI w/ Lighted Ends. Contractor Grade, UL/ETL Listed
SKU: DCG-340-32
---
UL AND ETL LISTED
The GFCI cords are contractor grade and compliant with OSHA standards. They are UL/ ETL listed so you can be job site ready. Each cord has lighted ends with red light indicators to signify electrical use. Made with virgin copper for the ultimate performance and quality.
RELIABLE POWER
The GFCI can handle up to 2500 watts of power and 20 amps. Each GFCI can be offered in a different configuration allowing you to provide the right power where you need it.
HEAVY DUTY DESIGN AND REINFORCED CONNECTORS
We know that when it comes to working on a jobsite, durability is key. That's why connectors and wires are made with the highest quality materials. The durable design allows ultra-flexibility between -40-140°F. Prongs are reinforced against continuous pulls and bends. Cords are resistant to abrasion, sun damage, water, and flames. Perfect for industrial/commercial settings.
EASY USE AND CORD MANAGEMENT
Not only should cables be strong against the environment, but they should also be easy to manage. That's why every defender cable comes with a welded 'hook and loop' wrap for easy storage and management.
Power where you need it
Ground-fault circuit interrupters (GFCIs) are safety devices built into outlets that protect against electrical shock. Our portable GFCI can be used to protect your tools, by providing uninterrupted current for ultimate reliability. It can be used indoors, outdoors, or in settings where water may be present and electrical protection is required. Before using, carefully observe to see if any damage is found on the wires. During use, always look to see if the red indicator light is on for your safety. All Defender Cables cords come standard with our welded hook and loop management system. When storing, keep cables in a dry cool place away from liquid or direct sunlight to extend service life.