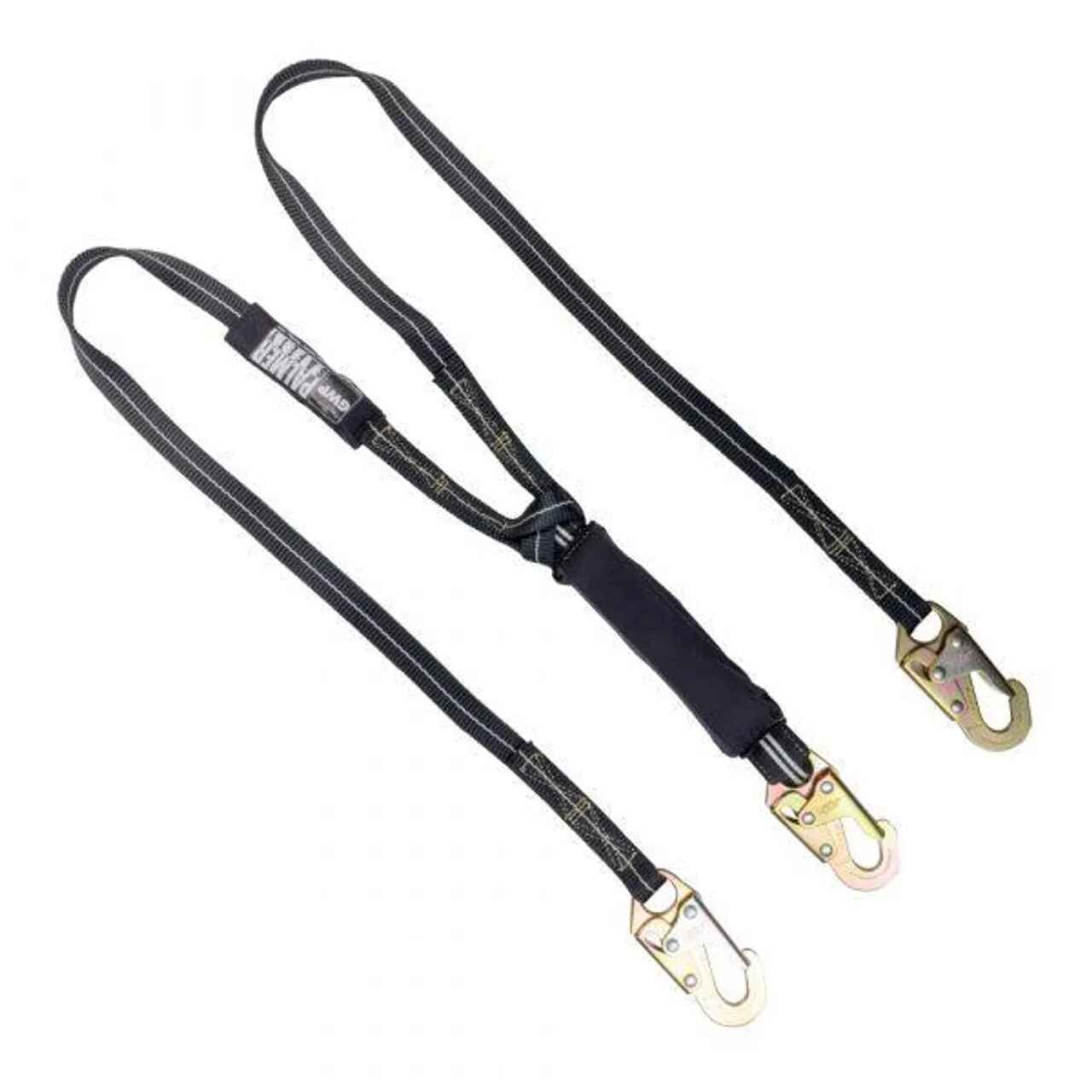 6' Safety Lanyard With 12' Free Fall Shock Absorber & Small Hooks
SKU: L615222
---
Double leg Y style made out of 0.98 in. FR webbing with 3/4" hooks and shock absorber (6 ft.) free fall. Meets or exceeds ANSI Z359.13-2013.


Key Features

DESIGN:

Double leg, Y shaped lanyard

Webbing lanyard incorporated with shock absorber
Steel Stamped Snap Hook at all three ends.
WEBBING:

Material: Aramid (Nomax type)

Width: 0.98′ ± 0.03′ (25 ± 1 mm)
Breaking Strength: 6000 lbs. (Min)
STITCHING THREAD:

METAL COMPONENT:

Material: Alloy Steel 

Plating: Zinc Plated 

Finish: Shot blasted 

B

reaking Strength: 5000 lbs.
VITAL TEST COMPLIANCE:

Static Strength: 5000 lbs. for 1 Minutes.

Dynamic Strength : Maximum breaking force does not exceed 8 kN in the line when tested on a free fall from 6 ft. height attached to a test mass of 282.19 lbs.
WEIGHT:

4.17 ± 0.02 lbs. (1890 gm ± 10 gm)