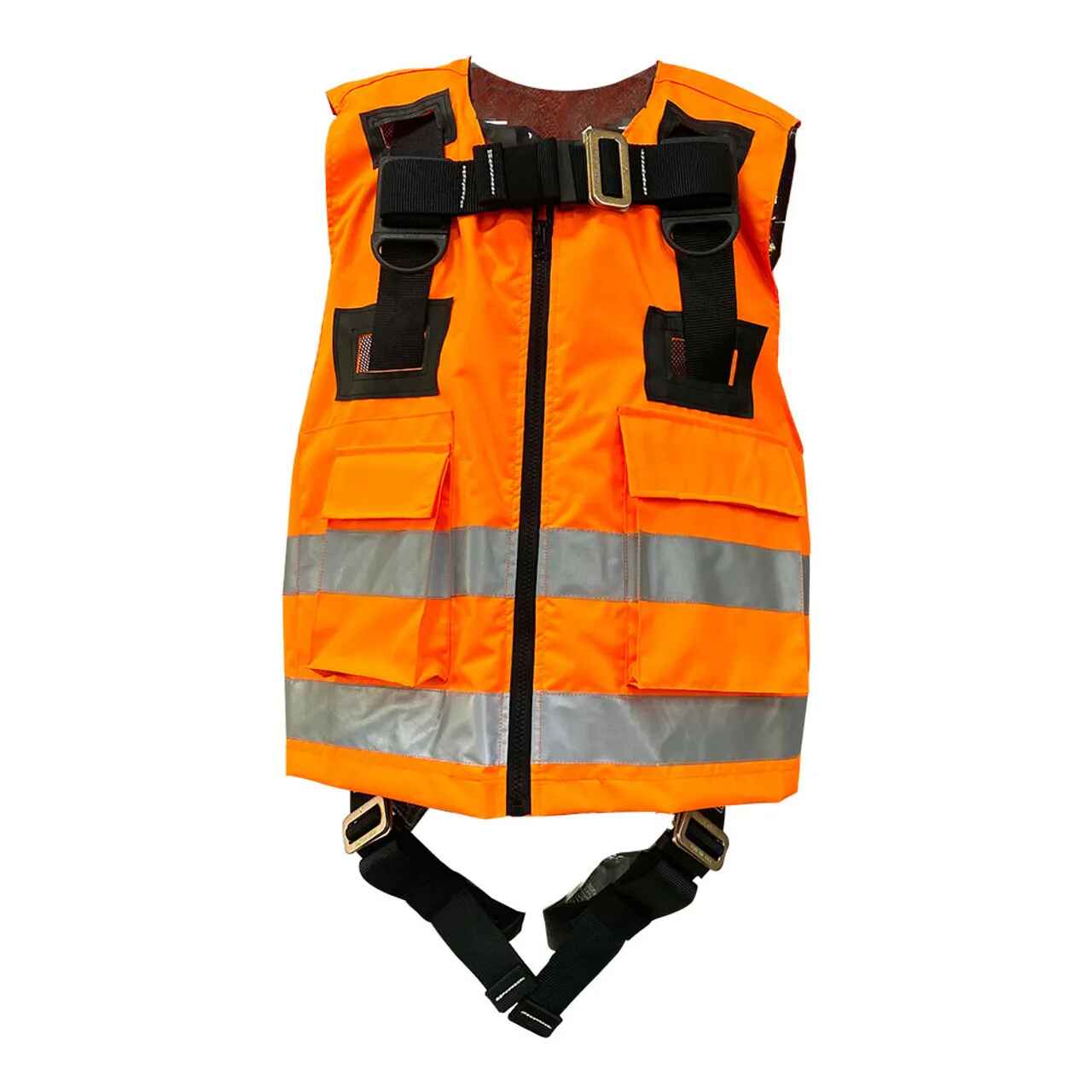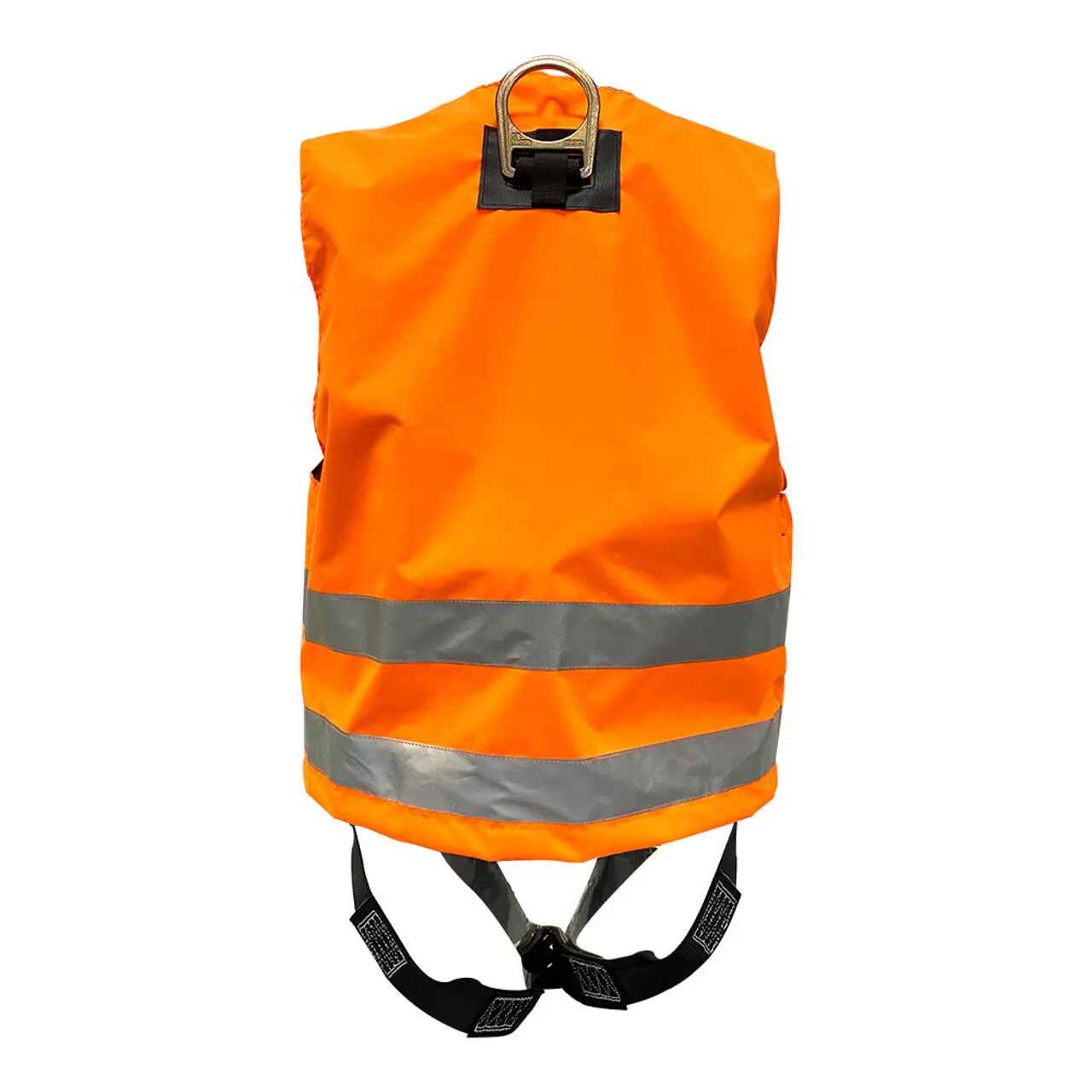 Construction Safety Harness/Vest Combo 3 Pt, Grommet Legs, Back D-Ring
SKU: H112100341
---
Vest full body Harness, Three point. Back D-ring, Orange vest. Fall Indicators. Universal size. Meets or Exceeds ANSI Z359.11-2014. A10.32-2012.



Key Features

USER CAPACITY:

130 – 310 lbs. (59 -140 kg)
DESIGN:

Dorsal D-ring for fall arrest.

Adjustable leg & chest straps.
Vest is made up of Poly-cotton.
Multi pockets available in vest.
Grometted leg straps with tounge buckles
WEBBING:

Material: Polyester

Width: 1.73 in. ± 0.03 in.
Breaking Strength: 5000 lbs.
STITCHING THREAD:

Material: High-tenacity polyester
METAL COMPONENT:

Material: Alloy Steel

Finish: Silver or Golden Yellow Galvanized
VITAL TEST COMPLIANCE:

Static Strength: 3600 lbs. for 1 Minute

Dynamic performance: Free fall from 6 feet height done to a test dummy weighing 220.46 lbs. at dorsal attachment element. Harness should not release the dummy for 5 minutes (Retention time).
WEIGHT OF HARNESS: