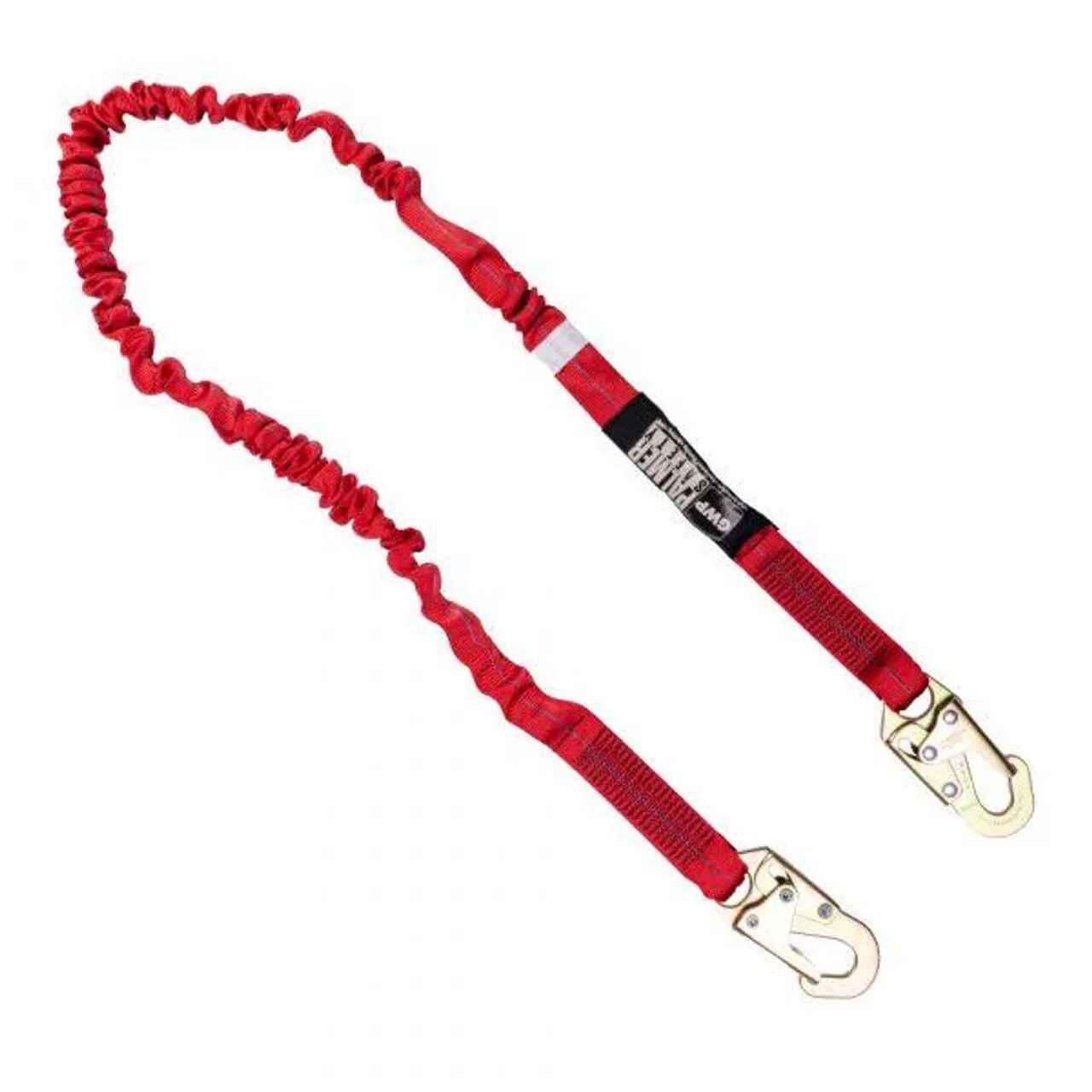 Construction Safety Lanyard 6' Internal Shock, Small Hook, Single Leg
SKU: L121133
---
6 ft. single leg, non-stretch, internal shock absorbing lanyard, 3/4" hook. Meets or exceeds ANSI Z359.13-2013.



Key Features

DESIGN:

1.57 in. wide polyester tubular webbing incorporated with energy absorbing (6 ft.) polyester webbing
WEBBING:

Material: Polyester

Width: 1.57 in. ± 0.04 in.
Breaking Strength: 5000 lbs.
STITCHING THREAD:

Material: High-tenacity polyester
METAL COMPONENT:

Material: Alloy steel

Plating: Zinc plated
Finish: Shot blasted
Breaking Strength: 5000 lbs.
VITAL TEST COMPLIANCE:

Static Strength: 5000 lbs. for 1 minute

Dynamic Strength: Maximum breaking force does not exceed 1800 lbs. in the line when tested on a free fall from 6 ft. height attached to a test mass of 282 lbs.
WEIGHT: