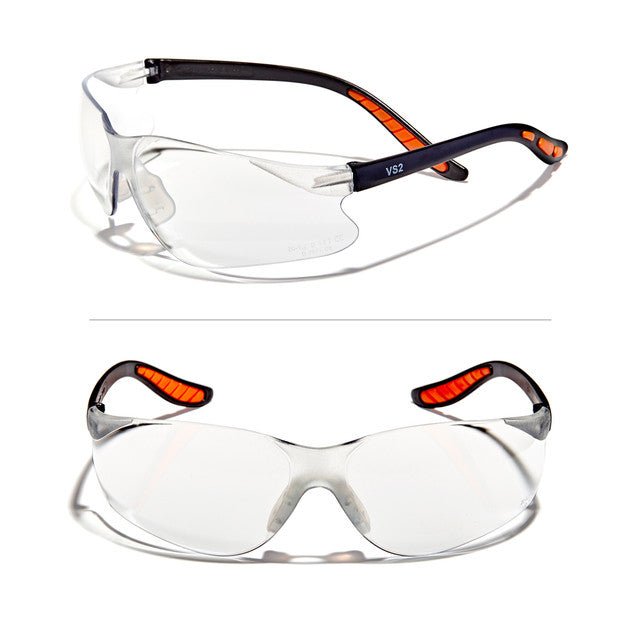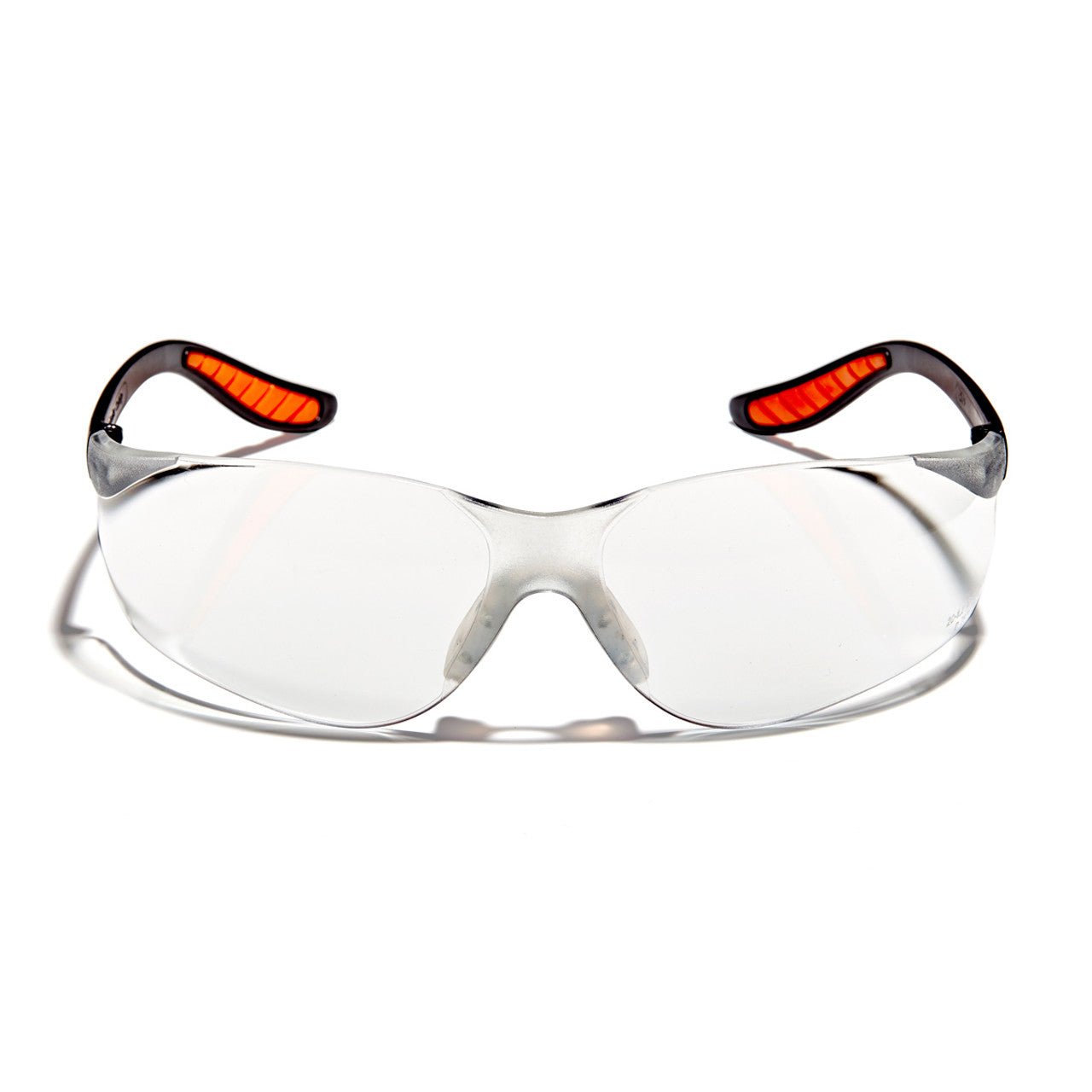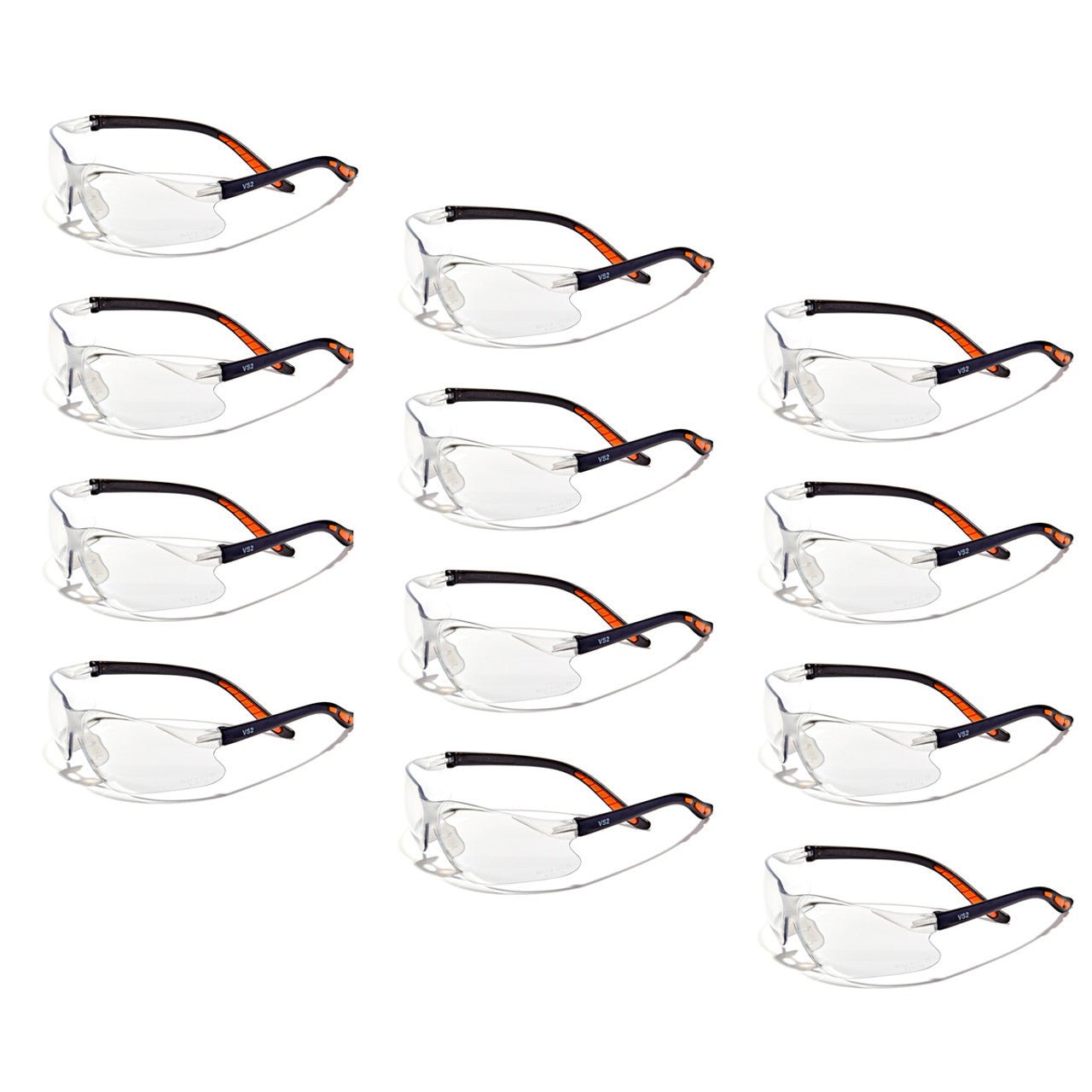 OPTIFENSE™ VS2 CLEAR Safety Glasses, ANSI Z87+, 12PCS
SKU: OF-VS2
---
INDUSTRIAL STRENGTH AND ANSI RATED

Protect your eyes from impact and debris. The VS2 meets the ANSI Z87+ standard and is OSHA-compliant. Ideal in construction sites, woodwork, and any environment where the user is exposed to flying hazards.

EXTREMELY LIGHTWEIGHT AND ADDITIONAL PERIPHERAL PROTECTION

The VS2 are 25% lighter compared to other industry eyewear allowing one to wear the VS2 for an extended period without discomfort. With its sleek modern wrap around lens, the VS2 offers peripheral protection and greater visibility

ANTI-FOG AND ANTI SCRATCH

The VS2 lens is offered with an Anti-fog coating that provides seamless transition from a warm to cold environment. The lenses are further treated with a hard coating which gives the VS2 the ability to withstand plenty of wear and tear, letting you stay focused on the job at hand.

EXCEPTIONAL COMFORT

The nose pad is made of soft transparent silicon that enhances comfort and reduces slippage. The Earpiece is made with soft polycarbonate to better fit around the user's ears.

Effortless Protection

OPTIFENSE™ VS2 safety glasses are eye protection gear from Defender Safety. The VS2 is EXTREMELY lightweight and meets the ANSI Z87+ requirements and OSHA compliant. The soft edged earpiece offers improved comfort for the ears and is 25% lighter than industry standard eyewear while providing greater protection. The nose pad is made of soft transparent silicone that reduces slipping when used and eliminates discomfort for users. With a modern design and better peripheral visibility, the VS2 safety glasses are the synergy of protection, comfort, and price.