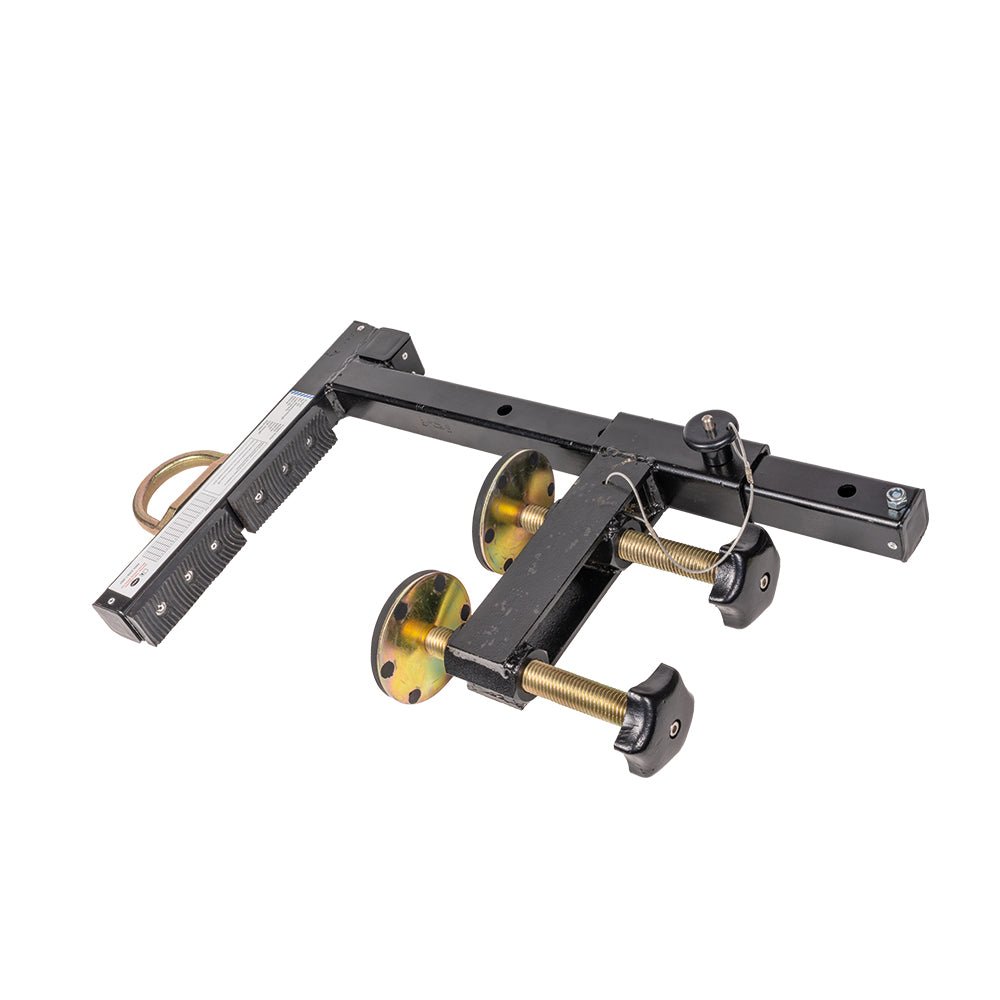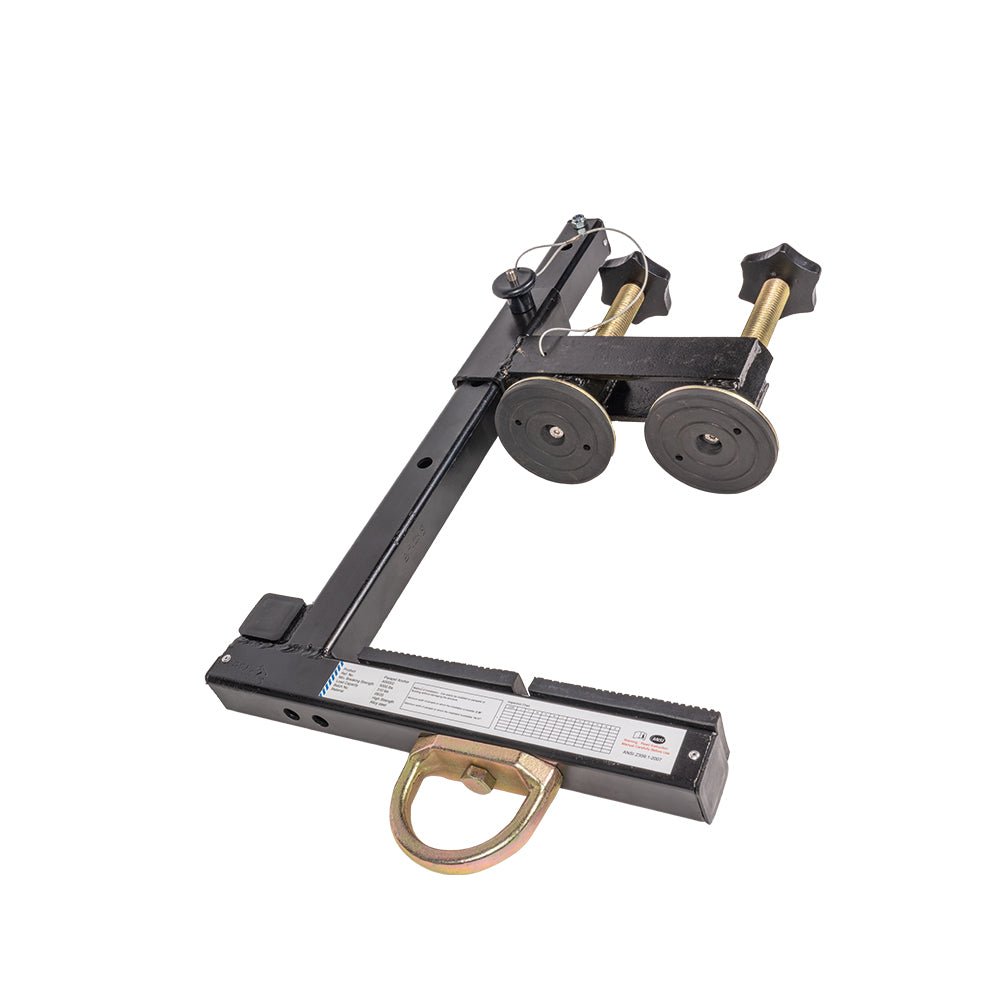 Galvanized Steel Parapet Anchor
SKU: A00002
---
Parapet Anchor. Galvanized Steel. 2.36′′ – 14.17′′ parapet range. Min breaking strength 5000 lbs. Meets or exceeds ANSI Z359.1-2007.
Key Features

DESIGN:

Anchor suitable to be installed on the parapet of a building such that the anchor point lies at the top on the outside facade of the building.

Suitable to be installed on varying thicknesses of a parapet. Width adjustment feature provided.
Tightening on to the parapet by use of rubber disks.
MIN. WIDTH OF THE PARAPET ON WHICH INSTALLATION IS POSSIBLE: 2.36 in.
MIN. WIDTH OF THE PARAPET ON WHICH INSTALLATION IS POSSIBLE: 14.17 in.

MATERIAL:

High strength alloy steel
FINISH:

SYSTEM STRENGTH:

CONFORM TO NORM:

Meets or exeeds ANSI Z359.1-2007
WEIGHT: