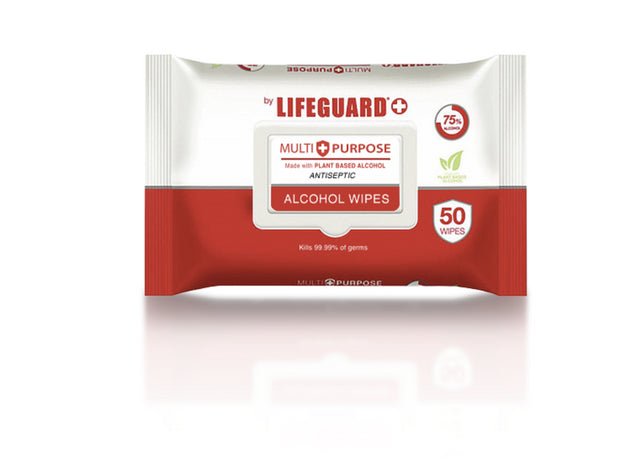 LifeGuard® Alcohol Wipes 75% Ethyl Alcohol (50 wipes/pack)
SKU: 1MEDI
---
Multi-Purpose Alcohol Wipes
50 Wipes per package
Never be without protection!
Shield your hands from germs and infection naturally with our plant-based, unscented hand sanitizers.
Kills 99.9% of germs
50 per sealed package
Antiseptic
Contains 75% Ethyl alcohol
Plant Based Alcohol
Great for hand sanitizing and cleaning surfaces.
Multi-Purpose use
Manufactured in a FDA regulated facility
These disposable antiseptic wipes come in a convenient 50 pack with a resealable lid. Great for traveling, in the lab, and to keep at your desk. Meeting FDA requirements, these non-woven cloth wipes are saturated with 75% alcohol which kills up to 99.9% germs.