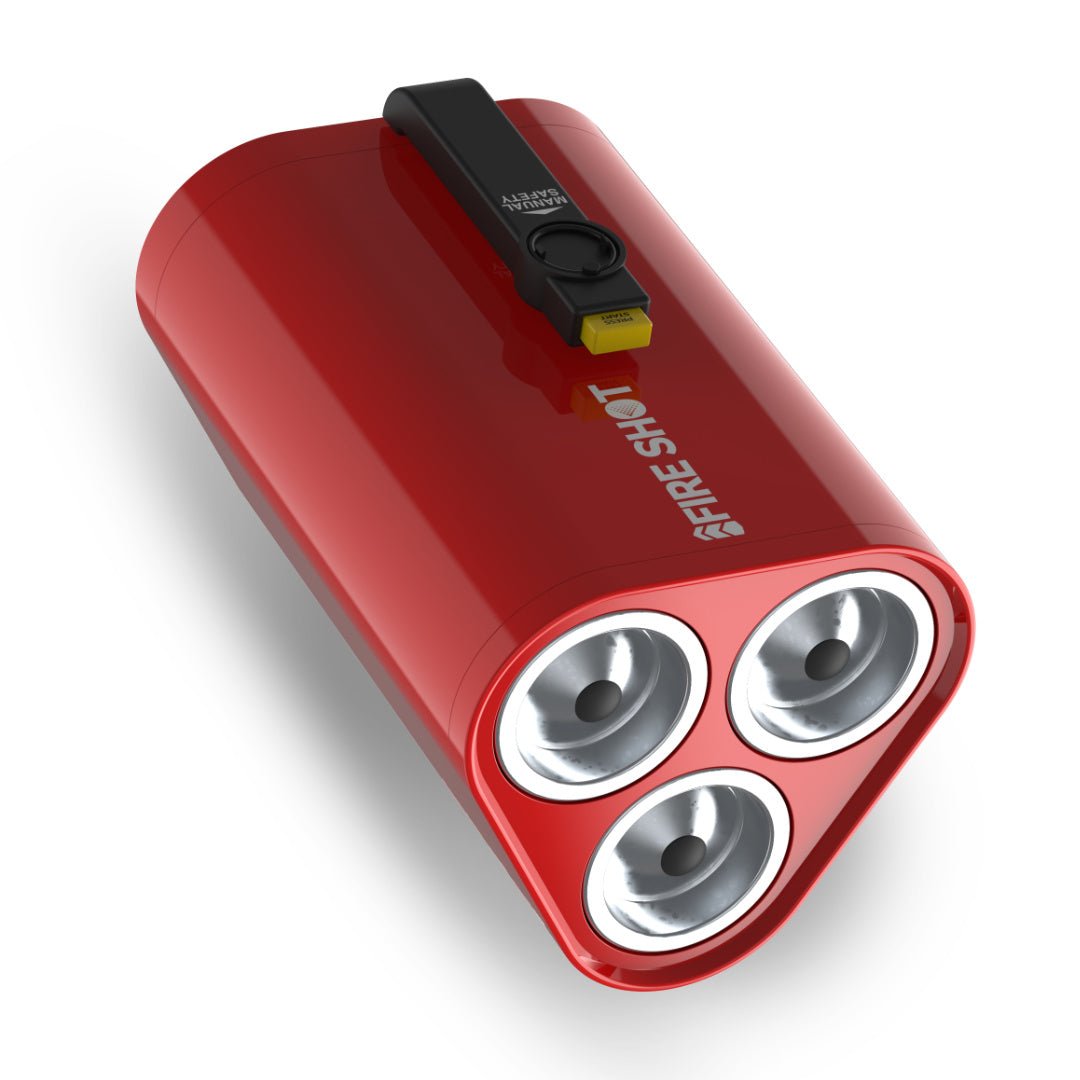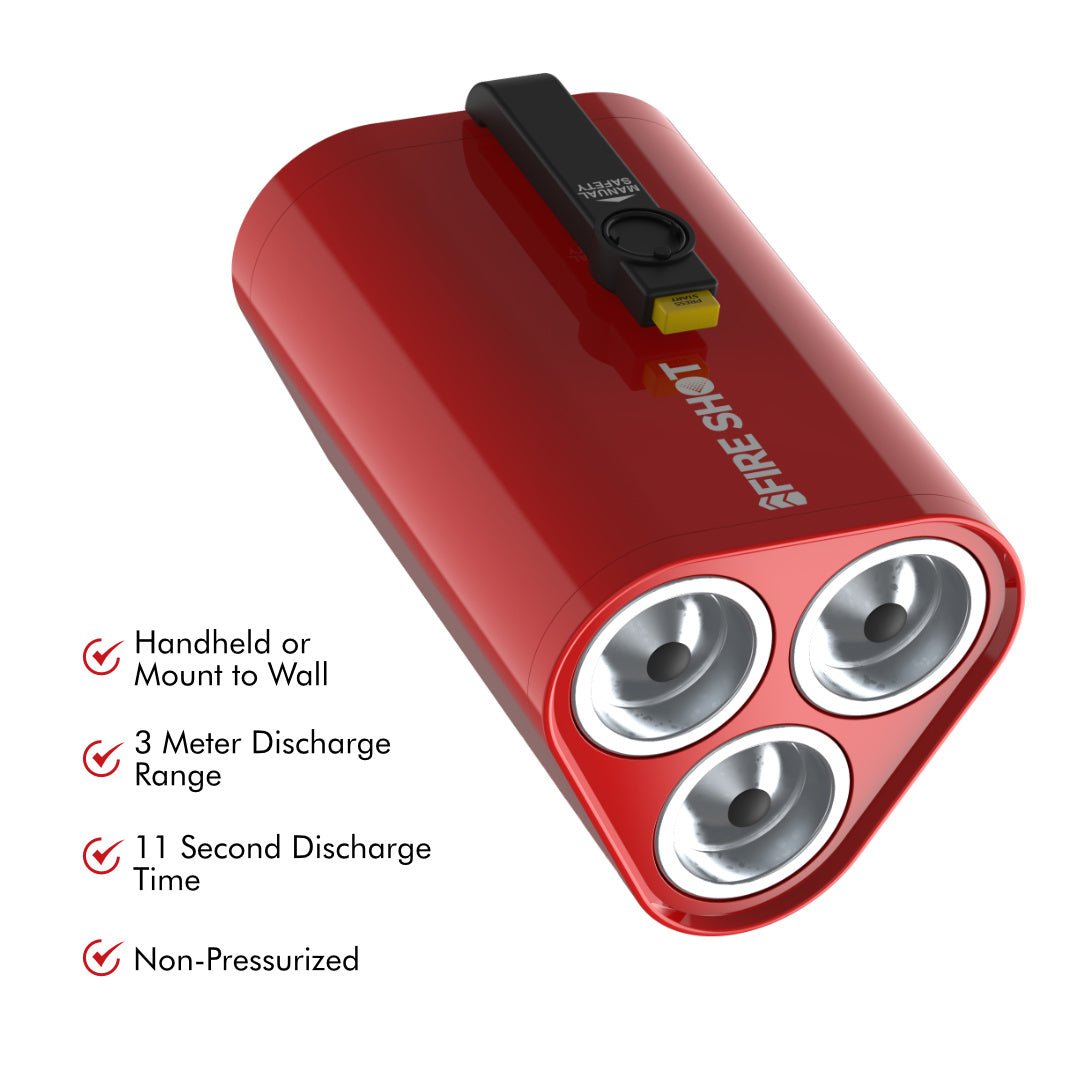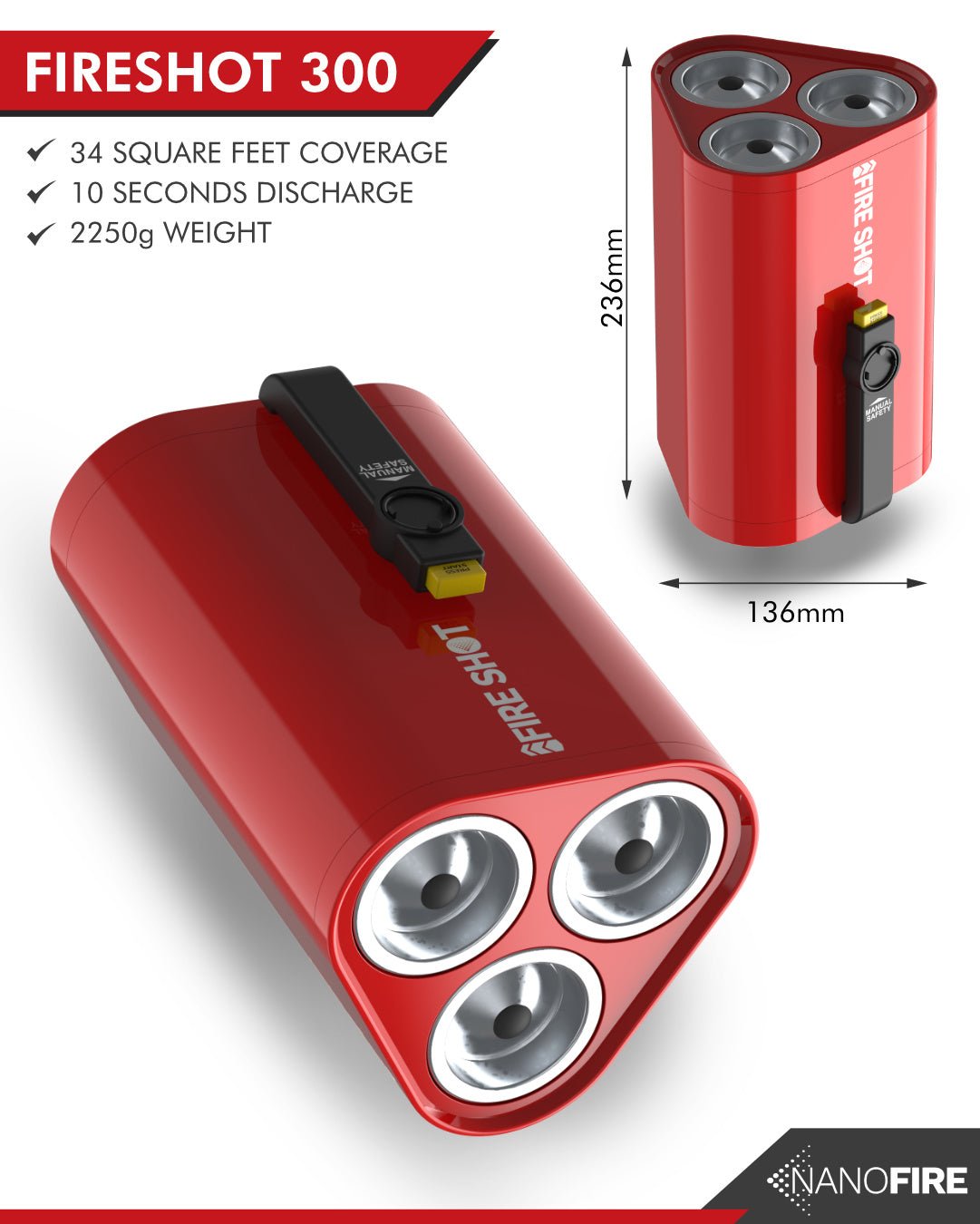 NANOFIRE Fireshot 300, aerosol fire suppression system
SKU: FS-300
---
The FireShot 300 is the largest and most powerful fire extinguisher from the handheld FireShot range. Mount this unit to a wall or keep in easy to reach positions. You want this fire extinguisher around if you need extra firepower. 
Extinguish fires rated B, C, K and A on ignition 

Non pressurized unit. 

3 meter / 10ft effective discharge distance 

4 times better power-to-weight ratio than traditional fire extinguishers.

10 second discharge time  

Non-toxic, environmentally friendly, patented fire suppression formula.  

Leaves no trace or residue once discharged. 
Share some content to your customers about your products.