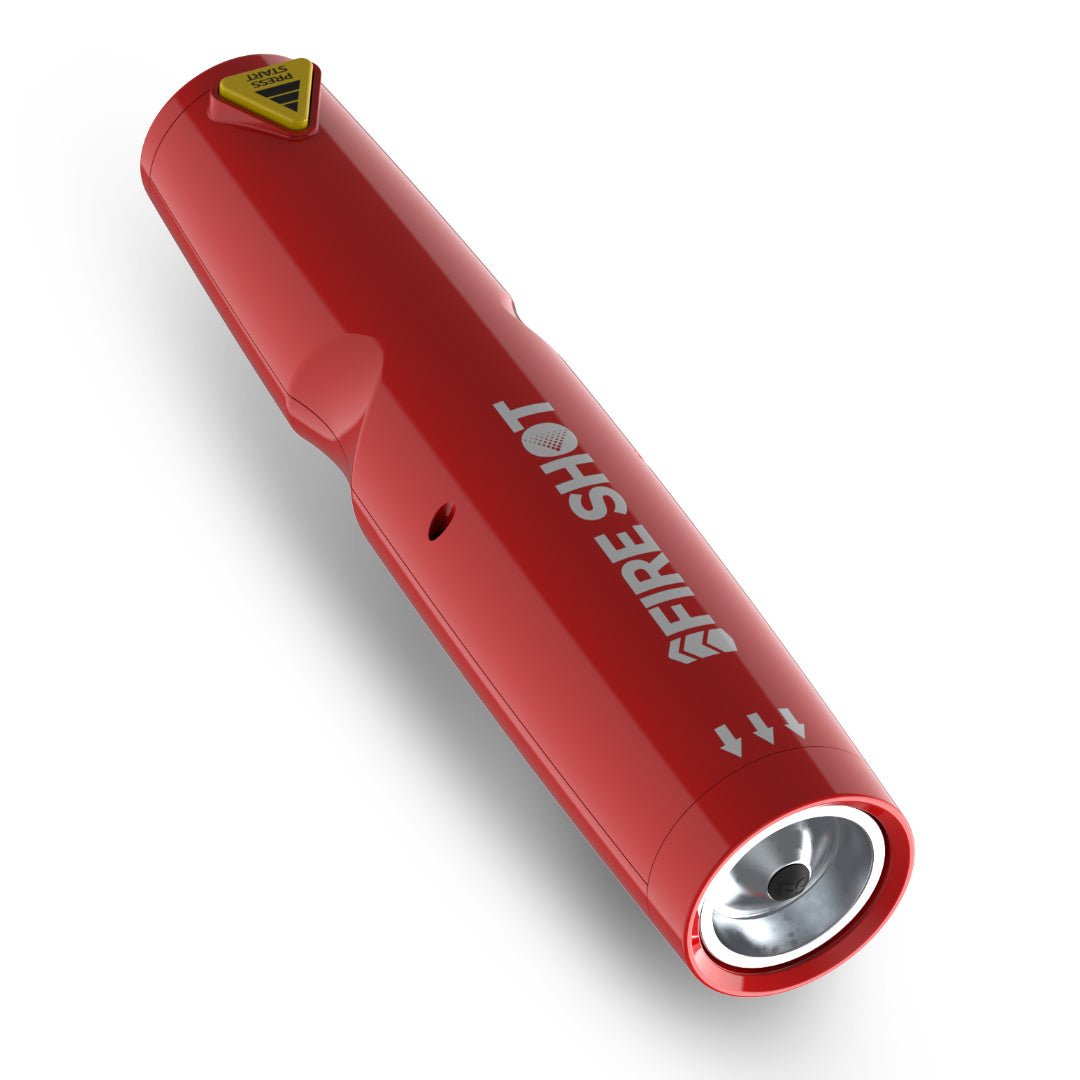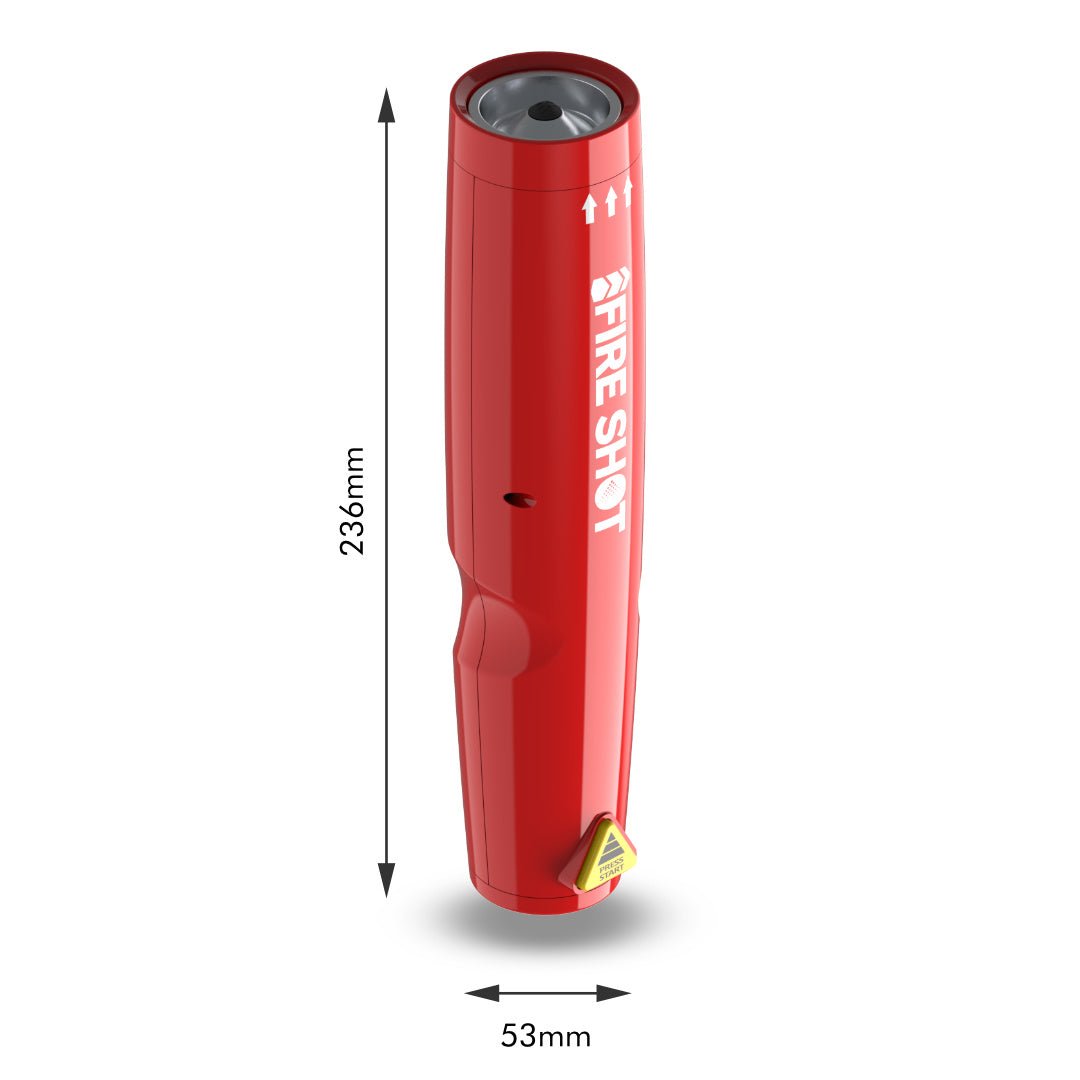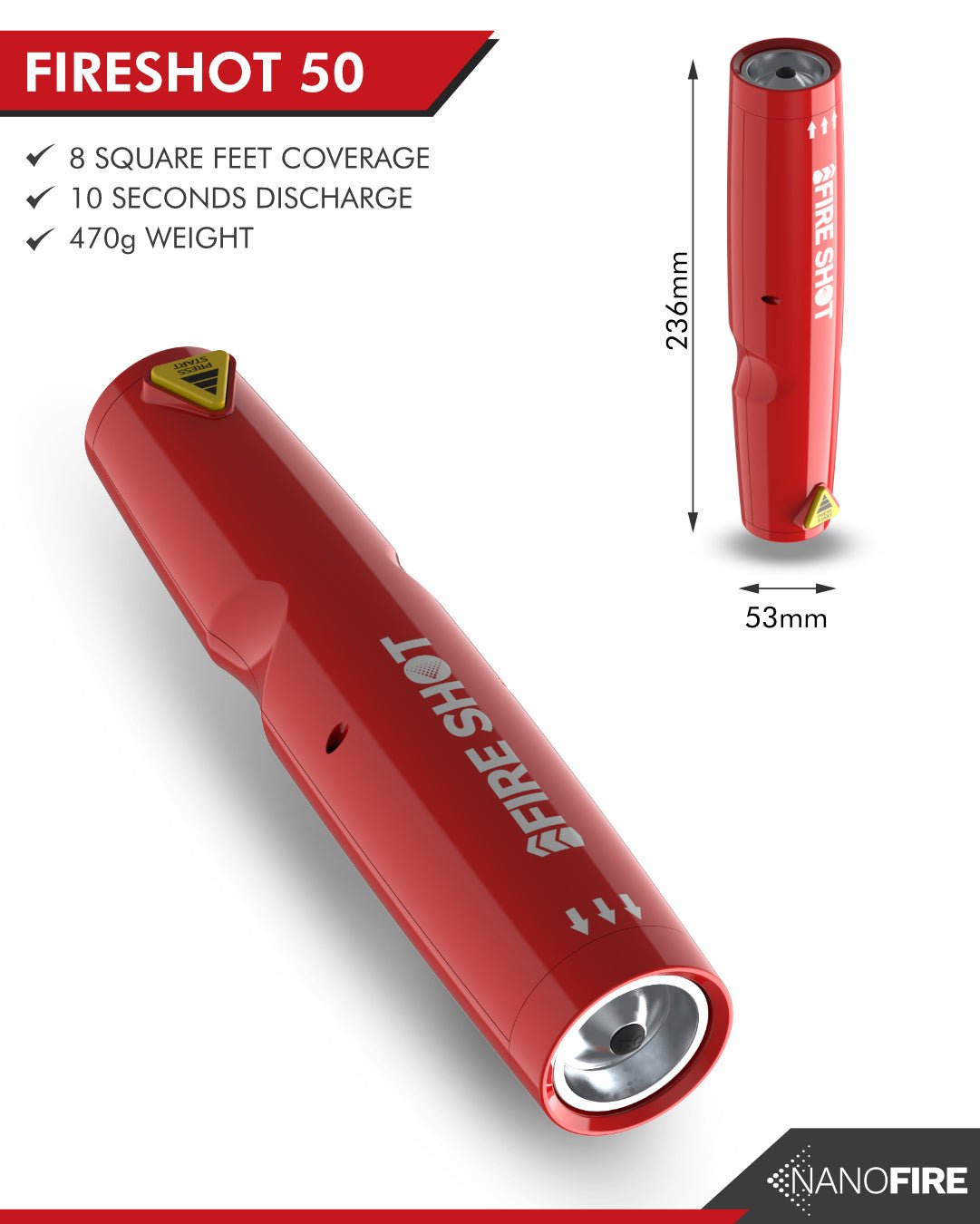 NANOFIRE Fireshot 50, aerosol fire suppression system
SKU: FS-50
---
The most dynamic fire suppression product on the market. The FireShot 50 is an easy to hold, lightweight fire extinguisher that can be clipped onto your belt, mounted to the wall or stored in a drawer. 
Extinguish fires rated B, C, K and A on ignition 

Non pressurized unit. 

3 meter / 10ft effective discharge distance 

10 second discharge time  

4 times better power-to-weight ratio than traditional fire extinguishers.

Non-toxic, environmentally friendly, patented fire suppression formula.  

Leaves no trace or residue once discharged.  
Share some content to your customers about your products.