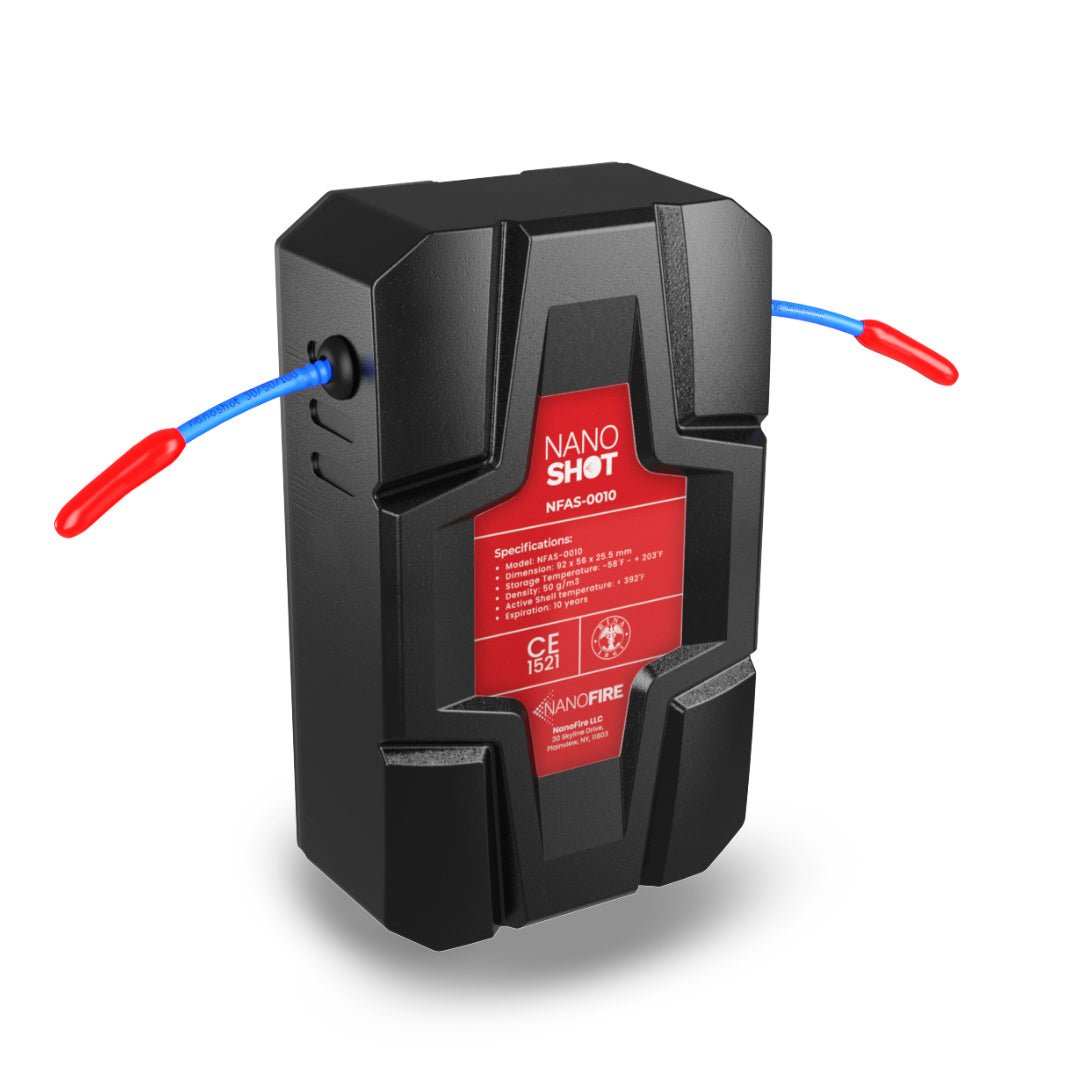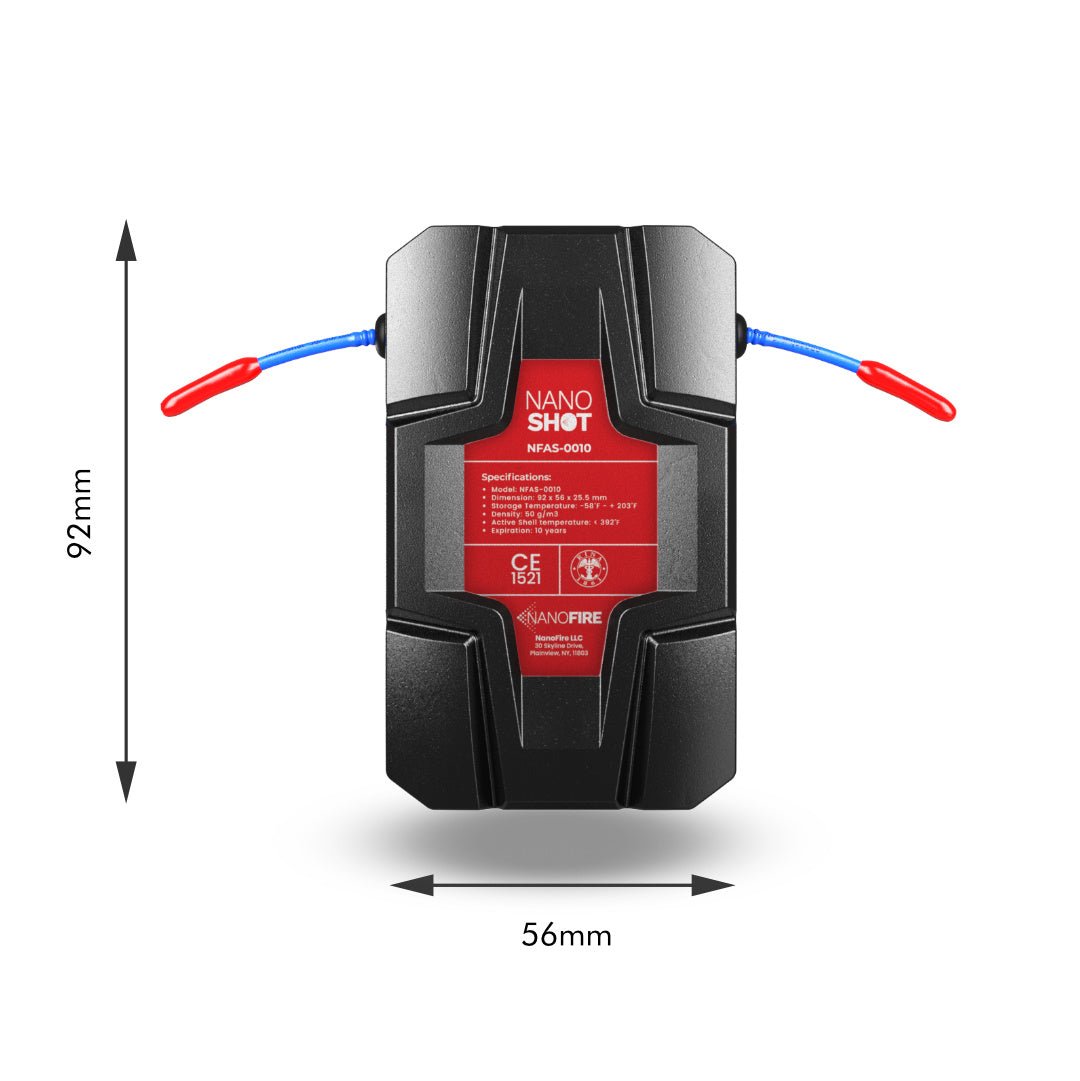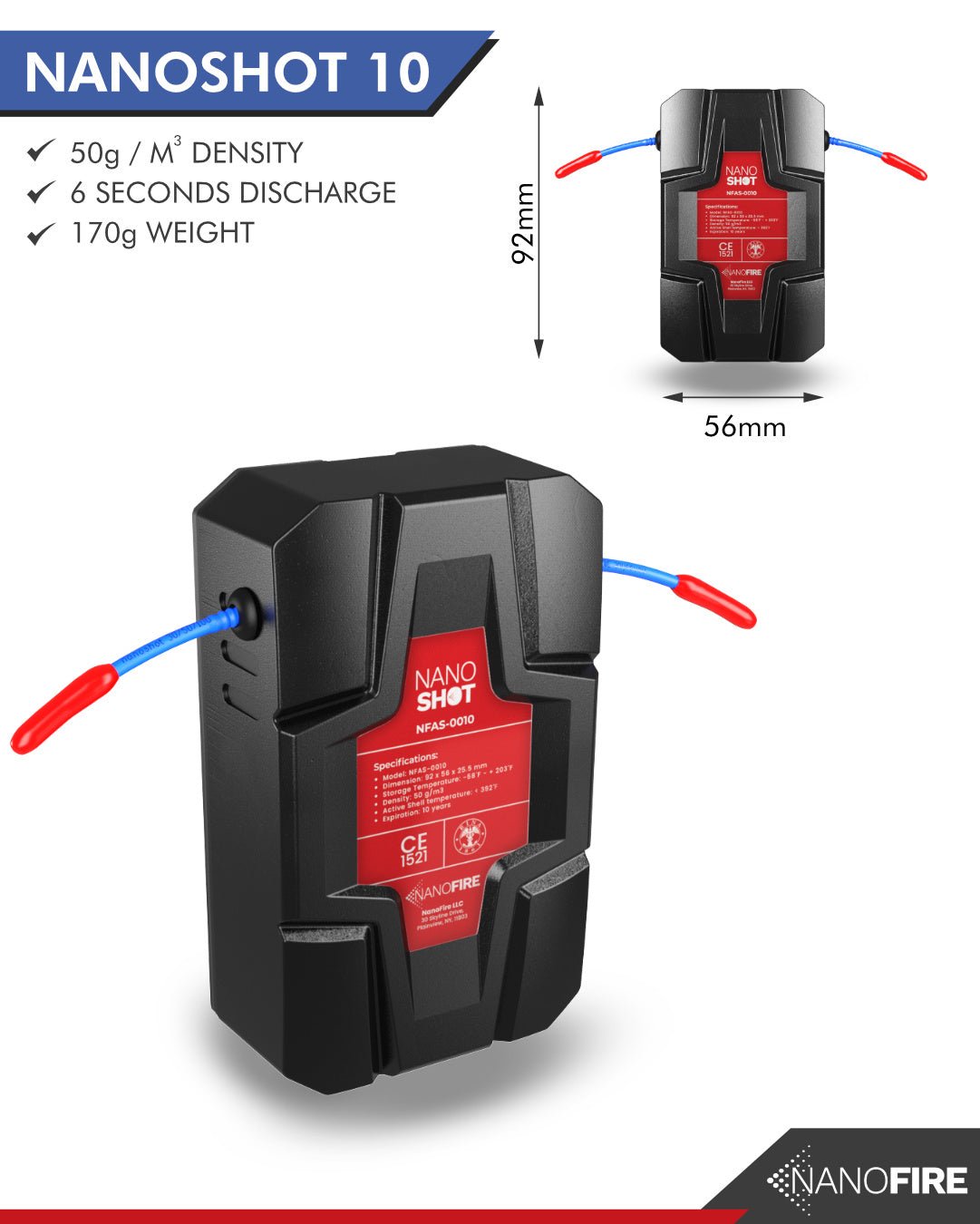 NANOSHOT 10 FIXED aerosol fire suppression system
SKU: AF-0010
---
The NanoShot 10 is a compact, fire suppression device that automatically protects enclosures such as electrical boxes. The NanoShot will detect any flame or heat, and discharge immediately, flooding the enclosed area with an aerosol and suppressing the fire within seconds. 
Set, forget and protect for up to 10 years. 

Automatic fire detection and discharge.  

Protect all your enclosed electronics equipment from fires. 

Leaves no trace or residue once discharged and does zero damage to electronic devices and equipment.