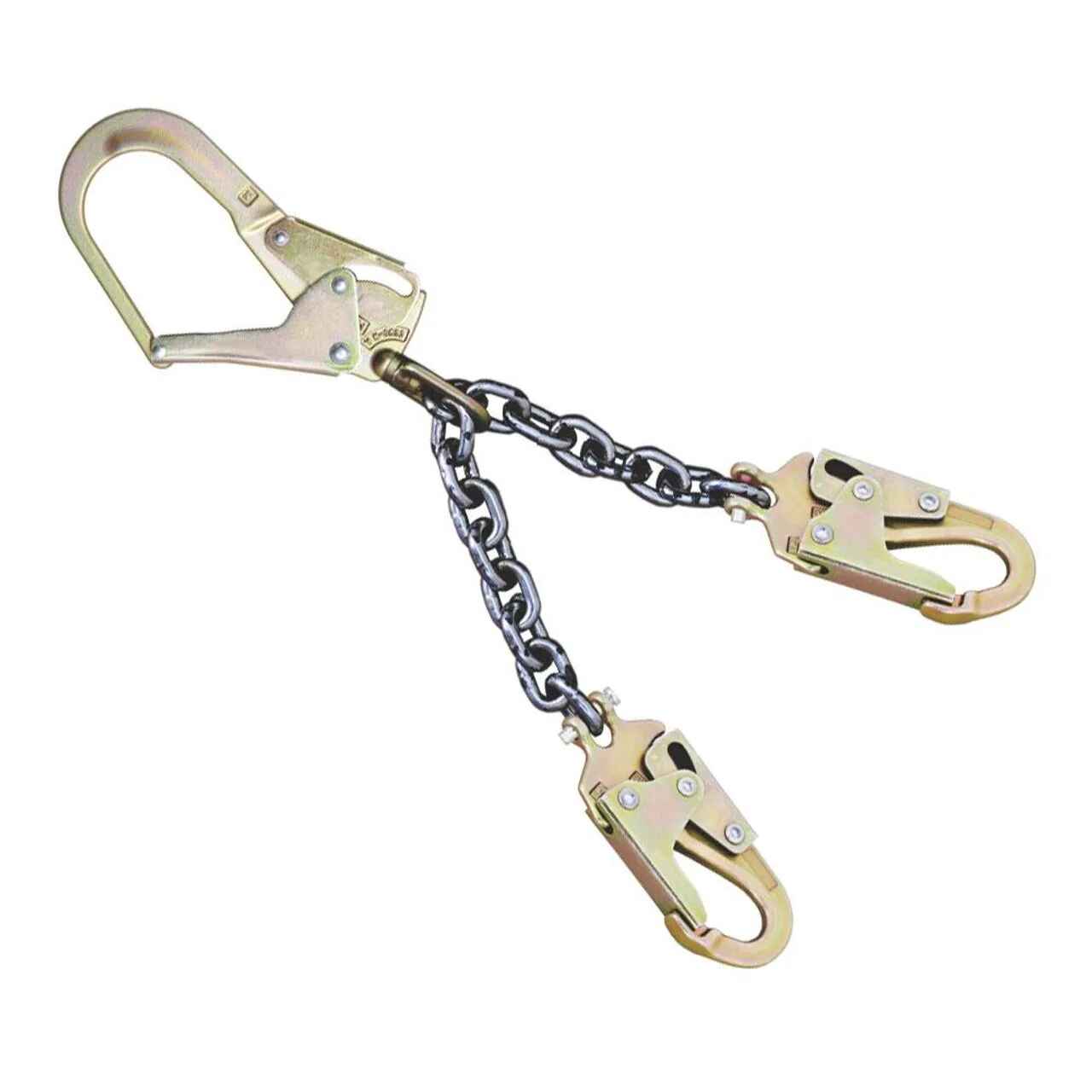 Rebar Chain Positioning Device
SKU: A00004
---
Rebar chain positioning device, one 2-1/4" swivel rebar hook on top and two 3/4" snap hooks on opposite ends. Meets or exceeds ANSI Z359.3-2007.
Key Features

DESIGN:

Double, Y shaped lanyard.

This positioning device incorporates a high tensile strength chain and has swivel rebar hook.
The two ends of the chain have the special forged clevis snap hooks used for positioning.
Available Length: 24"
CHAIN:

0.31" diameter link of chain

Grade of Chain: Grade 80
Tensile Strength: Min. 5000 lbs.
METAL COMPONENT:

Material: Alloy Steel

Plating: Zinc plated
Finish: Deburred & polished
WEIGHT:

24 inch: 4.9 lbs. ± 0.2 lbs.
VITAL TEST COMPLIANCE:

Static Strength: 5000 lbs. for 1 minute

Dynamic Strength: When tested with 282 lbs. with a free fall to generate 3600 lbs. force on the receiving structure mass held clear off the ground for a period of 1 minute.